Korea's '#Alive' was made for the time of Coronavirus
Starring Yoo Ah-in and Park Shin-hye, a zombie flick "#Alive" premiered on Netflix reflects the Coronavirus era by portraying the restrictions including the stay-at-home order and other actions that are very similar to what would happen in a zombie apocalypse. 
The film focuses on two isolated millennials, Kim Yoo-bin and Oh Joon-woo. The two neighbors struggle to survive during the outbreak but provide supplies to each other that makes them begin to develop a relationship. Their story can depict how people are attempting to maintain their connections with loved ones while continuing to social distance during the pandemic. 
The movie starts with Joon-woo in his apartment playing video games when he receives an emergency alert of a wide spreading disease in his area. The first few words he hears from the news reporter is, "Citizens must stay home and avoid going out." Sound familiar?
Secluded in his home, Joon-woo's last message from his mother reads: "You must survive." Which is repeatedly mentioned throughout the movie. As he loses electricity and his food supply diminishes, he begins to record vlogs and update on his social media.
Yoo-bin is introduced as a neighbor, who communicates with Joon-woo. The two young adults soon have the courage to leave their apartments to search for food and other materials but run into obstacles including entertaining events of suspenseful zombie-attacking scenes.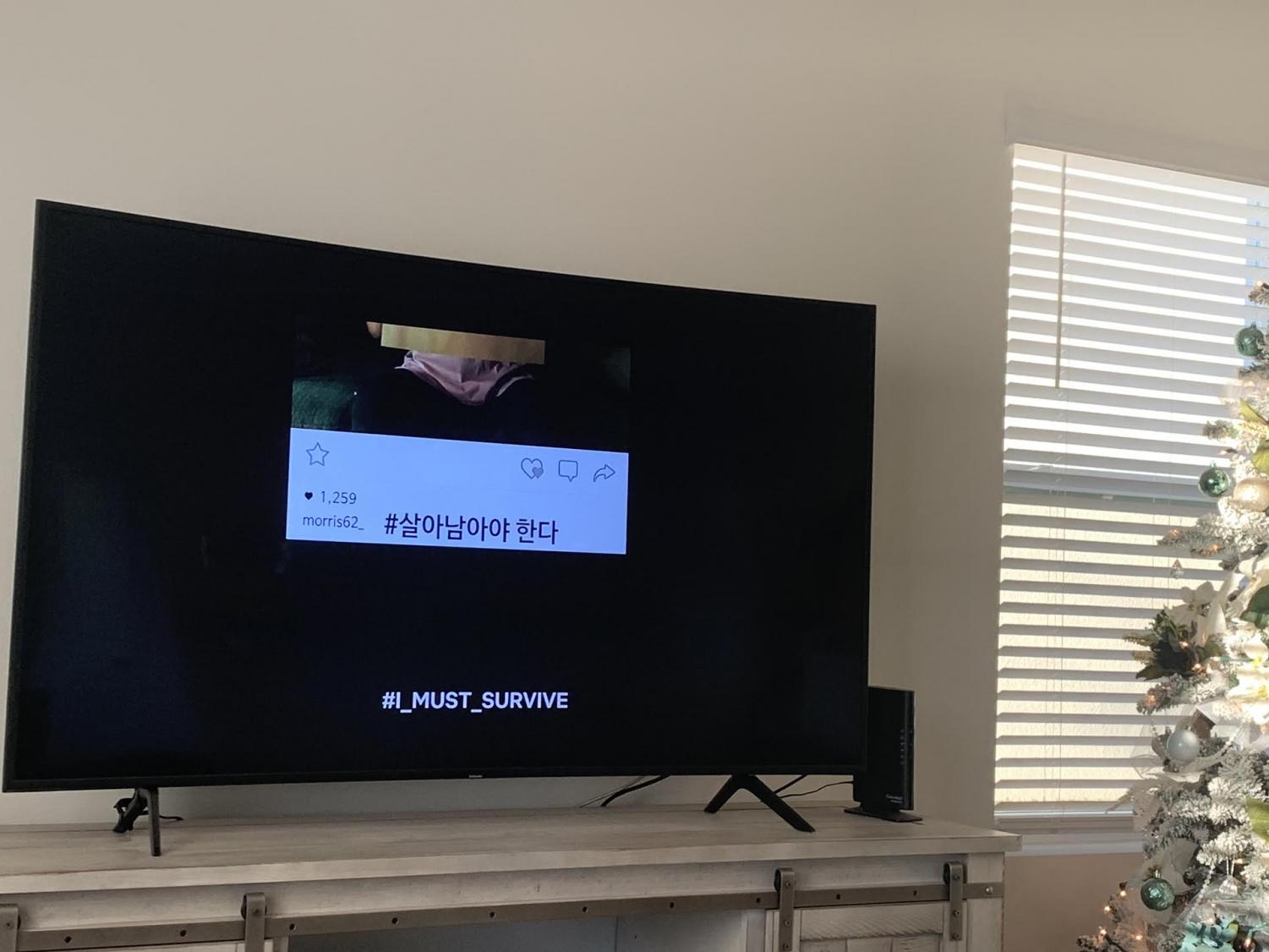 Youth-like behavior give the plot more uniqueness and adds creative ways to continue their journey. For example, using a droid controlled by Joon-woo. I like how an Instagram platform was created to give more content other than the movie as I said before. Little details like that make the movie even more creative. 
The way Yoo Ah-in took it to the next level to make the movie a bit realistic is impressive. Both of the main actors did an outstanding job of acting as characters full of doubt and fear.
So many other scenes amazed me, for instance, Joo,-woo's neighbor rushing into his apartment room to hide from the chaos, but soon transforms into a zombie. The transformation was so clear, and made so well. Every step of the process to construct into a monstrous creature was shown slowly.
Though "#Alive" might run into cliché's of a typical zombie apocalypse movie here and there, a few aspects make it clear that the director purposefully made it sound like the Covid-19 pandemic. Characters act like people today, isolated but connecting with others.  
In the wake of "Train to Busan" and "Kingdom", Korean zombie flicks are growing in popularity worldwide and "#Alive" is a great addition to the group.
Leave a Comment
Your donation will support the student journalists of Wiregrass Ranch High School. Your contribution will allow us to purchase equipment and cover our annual website hosting costs.
About the Contributor
Aly Protacio, Writer
Aly Protacio is a freshman at Wiregrass Ranch and this is her first year writing for The Stampede. Aly loves to spend time with friends and family in her...