Fortnite Chapter 2: a big change for the game
Fortnite took the world by storm back in 2017, and now the game's biggest update has been released with much to offer.
Fortnite was arguably one of the biggest games of 2018 and 2019. The launch of its Battle Royale mode back in late 2017 took the world by storm, and its popularity was immense. One core part of Fortnite is its seasons. Seasons are events that last around two and a half months, and introduce a few new gameplay mechanics, a new battle pass with brand new cosmetics, and new additions to the map.
It was a nice content refresher, but I found myself getting very tired of the game despite these updates being added. I felt like they just weren't adding enough content. I played the game consistently from Season two to Season six, then just stopped playing due to boredom. I never really thought about the game since then, until I heard about the new "Chapter 2" update. I was quite intrigued from what I heard, so I decided to give it a go and see what it was all about. This update released on October 15th, 2019, and is the 11th major content update to the game. If you haven't played Fortnite yet, it's completely free to download. If you play on console, you can download it from the shop on your console. If you play on PC, you can click this link to download the game.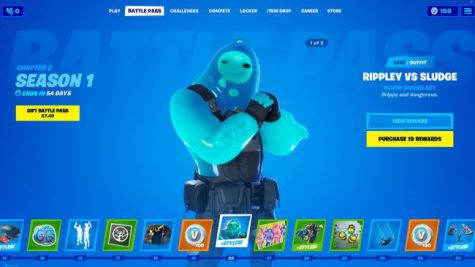 I went in completely blind, without reading any patch notes or articles about the new season, so I had no idea what to expect. I first noticed a brand new menu layout, which I was quite happy about. It was nice to see a fresh look but it didn't feel too different, so I was still able to navigate my way around it.
The battle pass, a pass that costs 950 v-bucks and gives you the ability to unlock cosmetic items with stars and experience, was mostly the same. There were a couple of new types of items, but nothing that intrigued me too much. I didn't purchase it. I played five games total: four solo to experience everything all by myself, and then one with my friend to try Duos.
When queuing up for my first match, I noticed there was a new map. Fortnite "Chapter 2" introduced a brand-new map, and from what I played of it, I really enjoyed it. It was a great change, as it made the game feel brand-new again, but it was nothing too crazy to where I felt like I was playing a different game. You are able to fish for health, and in the area of the map called Slurpy Swamp, the water gives you shield health.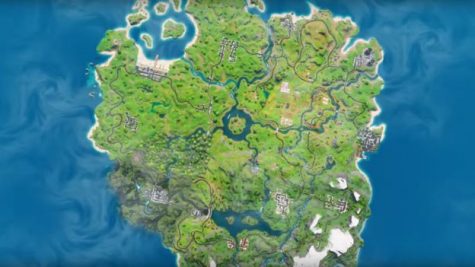 When I was going through areas of the map with rivers, I noticed a brand new movement mechanic. "Chapter 2" added a brand new swimming feature, and it was very weird. It felt much faster than just walking through it, but the controls were very strange. There were also boats, which made it much faster to travel over water, and I found myself utilizing that much more than swimming.
When I inevitably died in my first game, I noticed probably the best feature added. You can queue up for another match directly after you die instead of waiting and loading back into the menu, and then queuing up from there. This feature is great for console players or players on PC using regular HDD's, as they have to endure long and slow loading screens.
When I played the Duos game with my friend, one great feature I discovered is you can move your teammates when they get downed. That way you can get into cover and have a better chance of saving them. If not, you can also revive them. If they die, you can pick up their reboot card, take it to a reboot van, and revive them.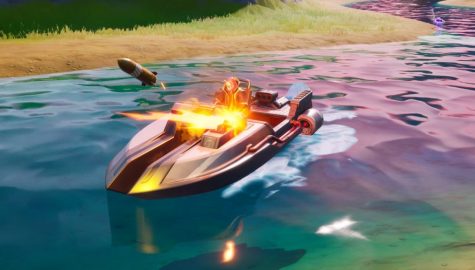 Overall, I really enjoyed my time with Fortnite "Chapter 2". I can't really see myself playing the game that consistently, as I still feel burnt out from my time playing last year, but it was a very fun and enjoyable experience. I highly encourage everybody reading to try it, as it is much better than it used to be.

Loading ...
Leave a Comment
Your donation will support the student journalists of Wiregrass Ranch High School. Your contribution will allow us to purchase equipment and cover our annual website hosting costs.
About the Contributor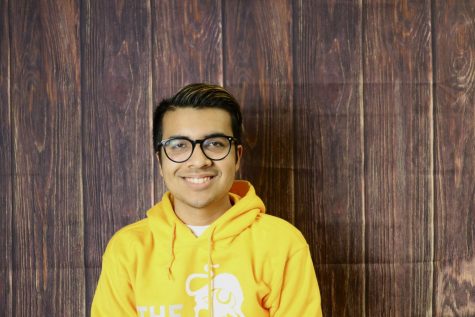 Shahzan Khan, Writer
Shahzan Khan is a sophomore at Wiregrass Ranch High School. This is his first year writing for The Stampede. He is looking forward to writing articles...