Why you should be watching Demon Slayer: Kimetsu no Yaiba
With everything in its favor, Demon Slayer: Kimetsu no Yaiba looks to be the next big hit in the anime scene.
In recent years, Anime has exploded into mainstream media. Series like My Hero Academia and Black Clover are now considered household names for Western audiences. On April 6th, Demon Slayer: Kimetsu no Yaiba, a highly anticipated Anime, will try to emulate the success of its recent predecessors; here's why you should watch it.
Kimetsu no Yaiba is an anime that'll be adapting a manga of the same name published in Weekly Shonen Jump, the same publisher of legendary series like Dragon Ball Z, Naruto, and One Piece. The basic plot of Yaiba focuses on protagonist Tanjiro and his younger sister Nezuko, who has become a demon after tragedy strikes and their family was attacked by demons. In order to turn his sister back into a human and avenge his family, Tanjiro takes on the mantle of demon hunter.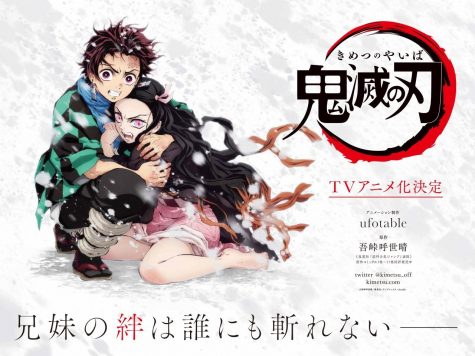 Yaiba is being produced by prominent Anime studio Ufotable, famous for their work on popular series such as Fate/Zero and Fate/Stay Night: Unlimited Blade Works. In addition to producing some of the most popular, well-received Anime in the last decade, Ufotable's upheld a reputation of having elite animation quality, and from the trailers that have been released for Yaiba, this series appears to continue that trend.
Yaiba's strongest point is undoubtedly its unique art style. The series's aesthetic pops out, captivating the viewer with a style that's completely original and eccentric. Another point of note is the standout cast, with a slew of supporting characters with distinctive personalities and mannerisms. These characters do not take away from the main cast in the slightest, though; Tanjiro is an extremely likable main character, Nezuko can be adorable in one second and fierce in the next, Inosuke's hard-headed, abrasive nature works perfectly with his interactions with others, and Zenitsu's cowardly exterior combined with his warrior-like interior is entertaining.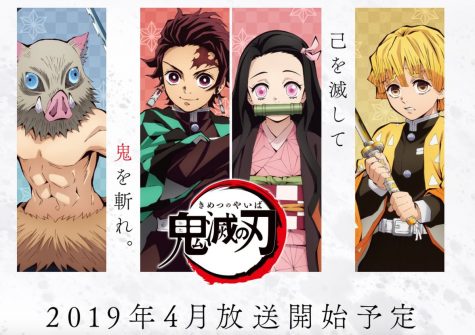 Above all else, the aspect of Yaiba that appeals to audiences the most is the emotional attachment that comes with the series; whether it be sympathy for Tanjiro and his younger sister or hatred for villains like the ruthless Muzan, Yaiba will make you feel an array of emotions.
Prior to the Anime's airing, a theatrical release was screened at the Aratani Theater in Los Angeles, California on March 31st. The theatrical release included a compilation of the first five episodes of the Anime.
Demon Slayer: Kimetsu No Yaiba will be available to stream on Hulu, Funimation, and Crunchyroll.
Leave a Comment
Your donation will support the student journalists of Wiregrass Ranch High School. Your contribution will allow us to purchase equipment and cover our annual website hosting costs.
About the Contributor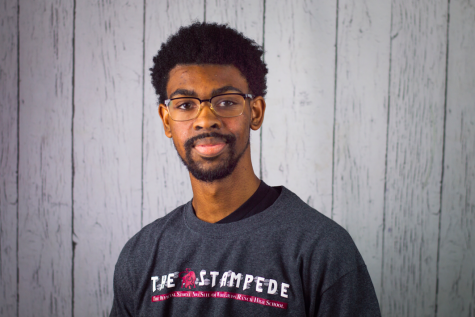 Stephen White II, Entertainment Editor
Stephen White II is a senior at Wiregrass Ranch High School. This is his second year writing for The Stampede. He likes to listen to music as well as write...