Resident Evil 2: changing the landscape of remakes
Over 20 years after the release of Resident Evil 2, a remake years in the making has finally been unleashed on the world.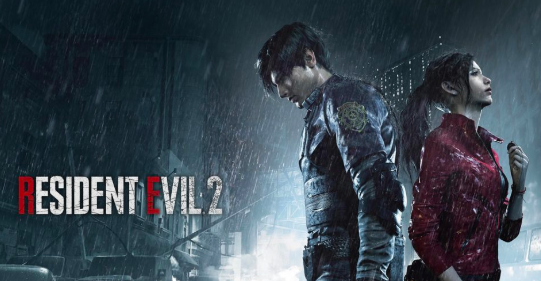 Hang on for a minute...we're trying to find some more stories you might like.
Capcom's Resident Evil 2 was completely groundbreaking for horror games at the time of its release. On January 21, 1998, this sequel was released for the original Playstation as a survival-horror game revolving around protagonists Leon Kennedy and Claire Redfield as they desperately try to escape a city infested with zombies. Now, this iconic installment has been given a complete makeover on the latest console generation; however, does this remake hold up to the greatness of original?
Yes. The answer to this question is a resounding "yes". Released on January 25th 2019, Resident Evil 2 has managed to take the gaming world by storm as perhaps the first great game of a year filled to the brim with potential.
From the start, this remake is shockingly beautiful, especially in comparison to the formerly cutting-edge but now-dated graphics of the original game. An article from Forbes highlights this new look, writing "The beauty in RE2 is in what you see and in what you can't. You'll appreciate the clarity of a well-lit room while you become immersed in the journey, but the darkness in all of the areas is rendered so well, that's where the game shines the most."
One of the most controversial changes made to the remake is the removal of the infamous fixed camera. Hardcore fans griped about this change, noting that it takes away from the horror that the original games conveyed. However, in an age of new heights in gaming and technology, to include a mechanism like this would be assuredly behind-the-time and pandering to the hardcore fans while completely neglecting the more casual gamers. Using an over-the-shoulder camera provides Resident Evil 2 with an entirely new dimension of scares to thrill fans.
RE2's remake has been met with outstanding reception, selling an unreal 3 million copies in just its first week. Fans and critics are both raving about the game as well; it currently holds an aggregate critic score of 91/100 on Metacritic, as well as a 9.2/10 from fans. An article from Telegraph raves about this game, writing, "labeling this new version of Capcom's survival-horror classic a 'remake' somehow feels like an curious understatement. Resident Evil 2 is a thrilling return to the legacy of the 1998 original, no doubt, hewing close to its style, structure and the zombified tale of a city infected with a devastating virus."
However, as high a praise as this is, the importance of this game being a remake and so well-received simply cannot be understated. With a game over 20 decades old being reinvented in such a way that it appeals to fans of the original while also feeling like a new experience altogether, this remake can change the landscape for all remakes of beloved classics moving forward. If you are a fan of this franchise, this remake is an essential buy for you.