Bohemian Rhapsody: a bio-pic to rock you
The latest Biopic about the famous band proves to be a Killer Queen with the audiences and at the Box Office.
The long awaited film Bohemian Rhapsody has been in theaters for over 2 weeks now and has already made 285 million dollars at the box office. The movie so far has been praised by audiences and Queen fans, yet has gotten a mixed response from critics. The criticisms for the film have mostly been about the inaccuracies in terms of the timeline the film has compared to real life.
Yet these criticisms have very little affect for me because while these changes are sometimes annoying, it doesn't detract from what is an overall fantastic film that does justice to the story of Freddie Mercury and the spirit of Queen.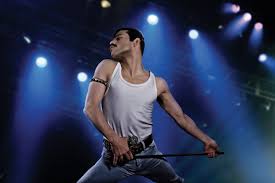 First things first, Rami Malek is absolutely tremendous in role of the famous lead singer Freddie Mercury. He is able to capture not only the charismatic, talented, and kind side of Freddie, but also his flawed and secretive side as well. Rami manages to create both a larger than life and realistic portrayal of what I see as the greatest lead showman of all time. On top of that, Rami nails every mannerism and movement that Freddie did on stage and off. If there wasn't a sure contender for Best Actor, well he's right here, right now.
The rest of characters are wonderfully portrayed as well by the excellent supporting cast. Gwilym Lee, Ben Hardy, and Joseph Mazzello spectacularly embody the rest of the Queen members which include Brian May, Roger Taylor and John Deacon. Lucy Boynton plays Mary Austin with such empathy and understanding that she perfectly illustrates why Mary was the love of Freddie's life. Aiden Gillian, Allen Leech, Tom Hollander, and Aaron McCusker whose roles are more crucial to the story than I thought they would be provide realistic performances of their characters and give this movie some true levity.
On top of that, the film is also extremely well made in terms of filmmaking and script writing, boasting dazzling and energetic cinematography by Newton Thomas Sigel that matches the creativity and lighting of a Queen music video. The production design captures the look, feel, and all the little details of both the 70s and 80s with such ease.
The script is especially well written as it ties in many of the events of Queen becoming one of the greatest bands of all time. Yes, some of the events are out of their correct order in the timeline to create a more film-like narrative but these scenes still work because the emotion still matches what the band members felt in real life. So I don't really mind the change of dates when some events are switched around just a bit.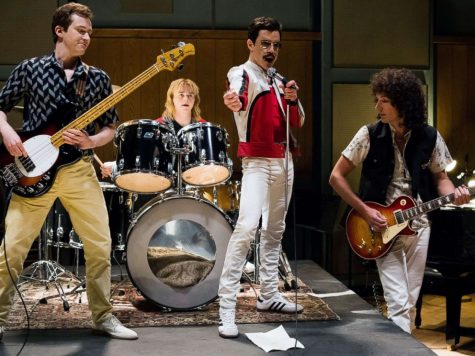 The film encompasses Queen's collection of hits and details the creation of each song. Songs like "Another One Bites The Dust", "We Will Rock You", "Somebody To Love" and of course, "Bohemian Rhapsody," and many more are not only great songs in the movie, but work along with the storytelling as the lyrics and beat match with either the characters' triumphs or downfalls.
Overall, Bohemian Rhapsody is a flawed, yet wonderful achievement in film as a celebration of Queen and Freddie Mercury. See this in the theaters as soon as you can, because you will have a real good time.
View Comments (1)
Your donation will support the student journalists of Wiregrass Ranch High School. Your contribution will allow us to purchase equipment and cover our annual website hosting costs.
About the Contributor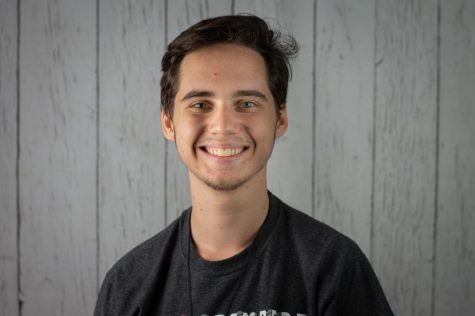 Kevin Parry, Writer
Kevin Parry is a senior at Wiregrass Ranch High School. This is his second year writing for The Stampede. He is excited to write more entertainment and...