"American Horror Story" is back and creepier than ever
"American Horror Story" (AHS) lived up to their reputation and horrified viewers yet again with their recent premiere. AHS has been teasing fans on exactly what the theme of season six would be. No fan knew coming into the premiere episode, what it would be about, or the cast that would be in it.
"My Roanoke Nightmare," features an interracial couple who moves from the chaotic city to a simple life in Roanoke Island, North Carolina. Upon arriving, they outbid a group of rednecks and purchase a very large house from the 1800's; but, after moving in, they start to notice some mysterious occurrences. The most terrifying of which consisted of teeth raining from the sky and a riot storming into the house then disappearing leaving only a bunch of hanging dolls.
AHS continues to terrify viewers. In order to accomplish this, the writers combine elements of jump scares, suspense, and the fact that it is flat out creepy. This perfect combination creates an amazing product to keep the viewer at the edge of their seats throughout the duration of the show.
Since the announcement of season six in July, AHS has released around 35 teaser trailers. Most of these teasers were about 20 seconds long. Each trailer showcased something different– from a house with smoke coming out of it's chimney or hanging knives each showing the season 6 symbol.
Multiple theories have emerged in regards to the secrets hidden in these teasers that may show what is to come. Fans of the show watch every moment of the sixth season to get a hint or an idea what may later happen in the story, and what it all means.
Scott Nolting, a Wiregrass Ranch High School (WRHS) freshman shares his opinion on the show.
"It's like a frightful masterpiece that sends chills down your spine, but always keeps you coming back for more," says Nolting.
When asked to summarize the plot of the show in one sentence, Freshman Shia Roper said, "A scary show [that] takes twisted turn after twisted turn."
American Horror Story brews the best experience for the viewers as it possibly can. By implementing all the elements needed to make a horror story scary, and also putting in some of its own, AHS marks itself as the best horror show out now, and is perfect for any person in need of a fright.
Leave a Comment
Your donation will support the student journalists of Wiregrass Ranch High School. Your contribution will allow us to purchase equipment and cover our annual website hosting costs.
About the Contributor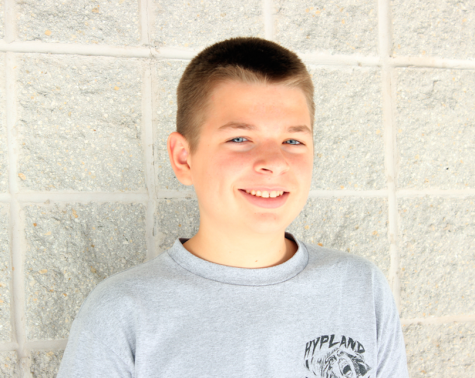 Nicholas Giddings, Writer
Hello, I am Nicholas Giddings and I am freshman at WRHS. My favorite subject in school is math. This is my first year on the newspaper team and I hope...