Wiregrass Ranch Christmas wishlists
What is at the top of your Christmas list this year? The Stampede Instagram page polled Wiregrass Ranch about what they most hoped to receive this year.
Some of the top responses included a car, an Apple Watch, and a new iPhone.
"I have a car at the top of my Christmas list because my parents promised me a car for Christmas," senior Mariah Santana said. "I could really use one to help get around, especially to work and school, instead of getting rides from friends and family. It would be really helpful and convenient."
Senior Elijah Conley is hopeful for a new photo printer.
"I love having physical copies of memories," Conley explained. "The Instax photo printer allows me to print out my photos similar to polaroid's."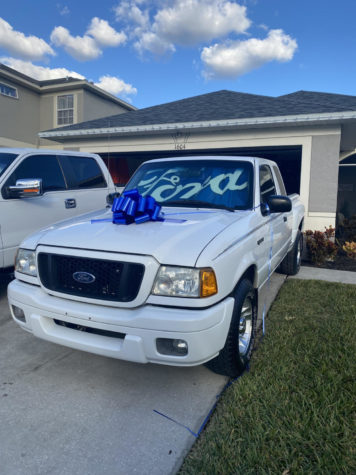 Sophomore Chris Devita also asked for a hot new tech item.
"I really want a new gaming computer laptop," Devita said. "I've had my old one for three years and its slowed down so much; a new one is definitely needed."
While technology may be at the top of most lists, there are many who value homemade gifts as well.
A senior student at Wiregrass, Genae Nells, explained how she makes homemade gifts for her family and friends for Christmas.
"I decorate and personalize these Starbucks cups as Christmas gifts for my friends and family," Nells said. "I decorate them by adding glitter and decals. I also do acrylic nails for my mom, cousins, and friends."
Senior Trinity Tran agreed with Nells that handmade items are her favorite gift to receive.
"When someone that you care about puts effort into making something specialized for you, it's like a piece of them that you have been given," Tran explained. "I will always think about that person when I use the item."
Other students put fashion first on their lists.
"I am hoping for a new pair of Tory Burch sandals," senior Alysa Bodanza said. "They are perfect with any outfit."
Christmas wish lists are not only fun to make, but helpful for those shopping for you. It's also important to remember not everyone can get everything on their list- and to give back to your community if you are able to do so. The Stampede staff wishes all our Wiregrass family a Happy Holidays! See you after the Winter Break Bulls!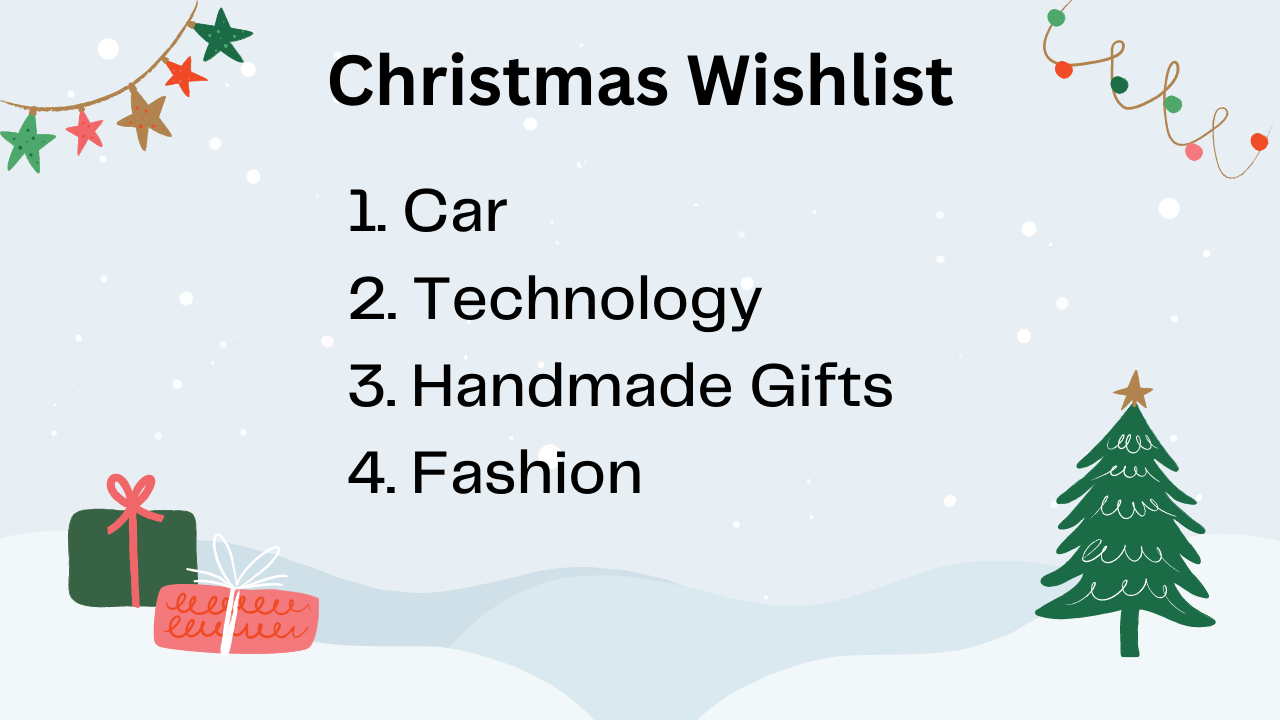 Leave a Comment
Your donation will support the student journalists of Wiregrass Ranch High School. Your contribution will allow us to purchase equipment and cover our annual website hosting costs.