TikTok Now: a BeReal wannabe?
Other companies may BeJealous of BeReal's hold on teens today.
TikTok premiered its new TikTok Now feature to users Sept. 15 after the BeReal app gained immense popularity, and people are noticing many similarities between the two.
BeReal became a very popular anti-social-media app following its release in 2020, gaining most attention mid-2022. The app takes pride in being authentic and encouraging people to post without staging or aesthetics seen on apps like Instagram. Meant to be a way to see what your close friends are up to in their day-to-day life, BeReal sends a notification at a random time during the day and users have two minutes to "be real" and take a picture using both the front and back cameras on their device.
"I love BeReal," Alissa Horrigan, a junior, said. "Lowkey I look forward to it like every day — I think it's a more private way to share with your friends, and it deletes after a day anyway so it doesn't matter if you're not doing anything fun or don't look great, y'know?"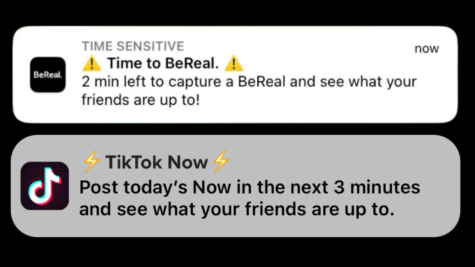 After BeReal gained traction, TikTok created TikTok Now, a very similar concept to BeReal, with the only notable difference being that users also have the option to upload a 10-second snippet of their lives as opposed to just a photo. That is where the differences end as TikTok Now shares the same once-a-day notification as BeReal with its own phrase "Time to Now," which is shamelessly close to "Time to BeReal."
This sort of thing isn't uncommon on the internet; the same happened to apps like Snapchat once its temporary stories feature became popular. Soon, other platforms like Instagram and Facebook released similar temporary story options. TikTok experienced the same with its short video content, when Instagram's "reels" and Youtube's "shorts" became available to the public.
With BeReal being so popular, one would think that TikTok Now would gain equal support, but many users are annoyed by TikTok's new feature and its notifications.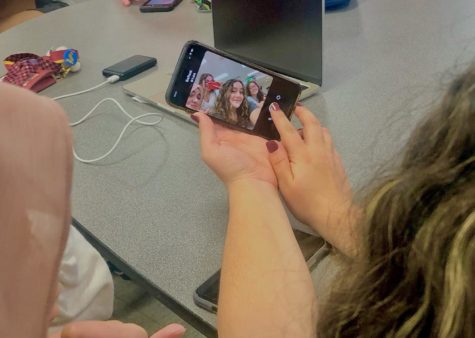 "Yeah, they completely copied the whole interface of the app — like the countdown, the double-angle — everything," senior Brianna Piltsaver said. "It's a ripoff from BeReal and I don't like getting a bunch of pop-ups every time I open [TikTok]."
Although the new feature is not being received with welcoming arms, not all users are put off by it.
"I don't think it's completely horrible," Horrigan said. "I think it's cool for people who don't want to download BeReal and already have TikTok."
Perhaps BeReal may take action against TikTok and end its unoriginality. However, as of now, they have yet to release a public statement acknowledging their competitor and whether or not any legal action will be taken.
Leave a Comment
Your donation will support the student journalists of Wiregrass Ranch High School. Your contribution will allow us to purchase equipment and cover our annual website hosting costs.
About the Contributor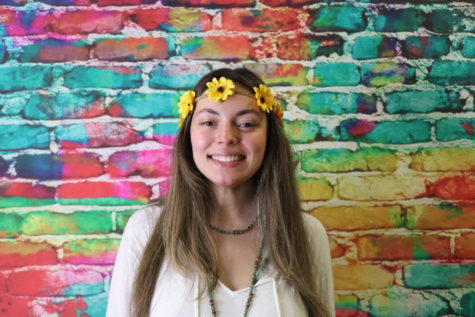 Daniela Pena, Managing Editor
Daniela is a junior at Wiregrass Ranch and this is her first year writing for The Stampede. She is a member of Key Club, Project Hope Club, and Earth Club....