The end of Colin Kaepernick?
Colin Kaepernick, a former NFL quarterback, finally got his shot to play in the NFL again. Or that's what it looked like. The NFL put together a private workout for Kaepernick, inviting all NFL teams to attend, while also offering to send the tape of the workout to all 32 teams.
The workout was scheduled for Saturday, November 16, at the Atlanta Falcons practice facility. Representatives from 25 NFL teams were confirmed to attend the workout. For his own reasons, Kaepernick cancelled the NFL-sponsored workout two hours before the scheduled time to host his own workout at a local Atlanta high school. Only eight NFL teams showed up.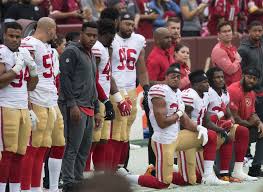 Kaepernick and his team wanted the NFL-sponsored workout to be open to media and cameras, which the NFL declined, saying that they would film it themselves and then send it out to all 32 teams. Kaepernick also refused to sign the NFL's proposed contract because it contained a piece about him not being able to file future grievances against the NFL. This means that if owners at the workout were heard saying that he performed well but they don't want him in the league due to his previous protests, Kaepernick would not be able to challenge the NFL.
The famous "kneeling during the National Anthem" protest was popularized by Kaepernick, when he sat down during the anthem before a preseason game against the Green Bay Packers on August 26, 2016. He then proceeded to kneel during the rest of the games that season. This caused a ton of backlash against both him and the NFL, with opposers calling it disrespectful to both the country and troops.
"
You don't want to work. You just want to make noise. "
— Stephen A. Smith
Kaepernick opted out of his contract with the San Fransisco 49ers on March 3, 2017, after the team told him they were going to release him if he did not opt out himself. He was coming off a 2016 season where he started only 11 games, throwing for 2,241 yards, 16 TDs, four INTs, while adding 468 yards and two TDs on the ground. The 49ers won only one of those 11 games.
Many Kaepernick supporters have bashed the NFL on social media, saying that they were going to cut his good plays from the workout before they sent it out to all 32 NFL teams. They believe this justifies Kaepernick's decision to cancel his NFL-sponsored workout two hours before it was scheduled and host his own, more than 60 miles away from the Atlanta Falcons practice facility.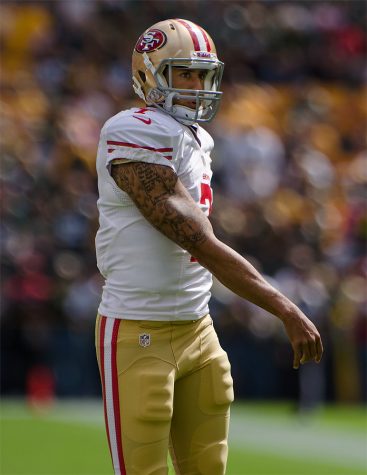 However, others believe he doesn't really want to play football again. Back in February, when the Alliance of American Football (AAF) was starting up, there were rumors that Kaepernick could potentially join the league. He said he would only play if they paid him $20 million per year, even though every player in the league was signed to a 3-year, $250,000 contract. ESPN host, Stephen A. Smith, expressed a similar sentiment. 
"You don't want to work. You just want to make noise," Smith said in an online video to his Twitter account.
In the end, Kaepernick was presented the perfect opportunity to get back into the league, an opportunity that hundreds of thousands of college or semi-professional players dream for, and he did not show up.
View Comments (1)
Your donation will support the student journalists of Wiregrass Ranch High School. Your contribution will allow us to purchase equipment and cover our annual website hosting costs.
About the Contributor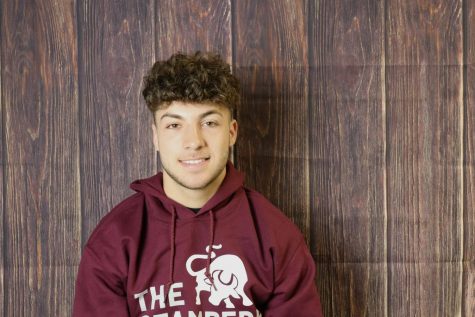 Tyler Mesnekoff, Sports Editor
Tyler Mesnekoff is a senior at Wiregrass Ranch and this is his first year writing for The Stampede. He is a linebacker for the Varsity football team and...