Bucs rally against the Saints in a week one shootout
After a disappointing season last year, the Tampa Bay Buccaneers start off the season, winning a shootout against the Saints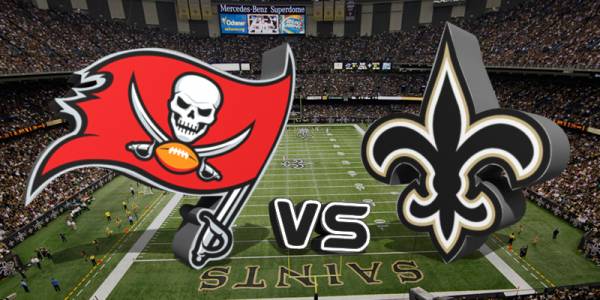 The Tampa Bay Buccaneers fired on all cylinders against the New Orleans Saints, winning 48-40 in a Week One match-up that most analysts said was a sure win for the Saints. This was the first week of the NFL regular season and the wait for the Buccaneers was worth it, as they won their first division game on Sunday at the Mercedes-Benz Superdome. This game, according to NFL stats, was the highest scoring opening game in the Super Bowl era.
The Bucs came off a 5-11 season last year, disappointing many who thought Tampa was destined to finally break their playoff drought, not making it for over a decade. On the other hand, the Saints were coming off an 11-5 season, losing in NFC divisional round. Many analysts were already naming New Orleans a Super Bowl contender this year with their offense led by future Hall-of-Famer quarterback Drew Brees and Alvin Kamara, their elusive second-year running-back.
It was quarterback Ryan Fitzpatrick who led the Bucs to their opening win; a veteran for many years in the NFL. He replaced quarterback Jameis Winston, who was suspended for the first 3 games of the season. Many NFL fans had doubts if Fitzpatrick could excel in this position of pressure, but he proved them prong.
Both teams showed up big in the first half; the Bucs scoring in all the drives they had but one, and the Saints scoring in 4 of their 6 drives. The Bucs came out with explosiveness as Ryan Fitzpatrick heaved up a 58-yard touchdown pass, that went to 2nd-year big signing Desean Jackson. Fitzpatrick followed this throw with a 3-yard touchdown run and a tight 9-yard throw to wide receiver Chris Godwin, with kicker Chandler Catanzaro adding a 33-yard field goal later on.
"I'm happy to announce that Fitzmagic is alive and well," Head Coach Dirk Koetter claimed after the game. "I thought Fitz did an awesome job of just giving guys chances to make plays."
The defense also showed toughness as corner back Vernon Hargreaves forced a fumble on a run to the left, which safety Justin Evans ran back for a touchdown.
"When they can score like that, we are going to win a lot," Hargreaves commented about encouragement for his team. "It's not really going to matter about us when they can play like that."
Drew Brees also kept the Saints in the first half as he threw touchdowns to wide receiver Michael Thomas and Ted Ginn, while Kamara had a touchdown run of his own. The first half final score was 31-24.
Tampa Bay continued their scoring habits as Catanzaro kicked a 36-yard field goal to put the Bucs up 34-24 in the beginning of the second half. After 2 successive punts by the Bucs, Fitzpatrick lit up the Saints defense once again as he found a wide-open wide receiver Mike Evans for a 50-yard touchdown. After another fumble forced by the Bucs defense, who showed bursts of greatness on Sunday, Fitzpatrick threw a 36-yard touchdown down the middle to a wide-open Jackson, who had 146 total receiving yards.
Although the Bucs were up 48-24, Drew Brees and company almost rallied the Saints back as Kamara had a touchdown run along with a touchdown catch, the Saints scoring the 2-point conversions on both drives. As the Bucs had the ball in the final 3 minutes, Fitzpatrick had a clutch run on a 3rd-down and 11, getting the first down, which sealed the deal for the Bucs first win of the season, 48-40.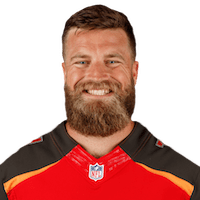 Ryan Fitzpatrick had the game of his life, throwing for a career record of 417 yards, 5 touchdowns, one of them being a run, and no interceptions. The Bucs received play calls from Offensive Coordinator Todd Monken for the first time in his career, as Koetter was the previous offensive play caller; this may have been a big reason why this offense was playing so well. For a player that is in his 13th NFL season and 7th team, Fitzpatrick is putting pressure on younger Winston to get his act together off-field. Whoever started Fitzpatrick in Fantasy Football must have been happy with the monster plays he had.
"It's fun to be out there, thinking you're going to score on every possession," Fitzpatrick said after the game. "It had nothing to do with who we were going against, it was just the confidence we had coming into the game."
Fitzpatrick and the Bucs look to improve their record to 2-0 as they play last year's Super Bowl winning Philadelphia Eagles this Sunday, 9/16, at 1:00 pm.
Leave a Comment
Your donation will support the student journalists of Wiregrass Ranch High School. Your contribution will allow us to purchase equipment and cover our annual website hosting costs.
About the Contributor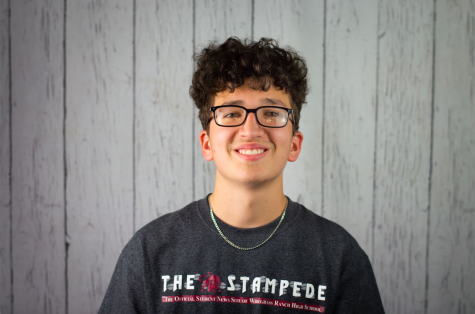 Philip Carvalho, Sports Editor
Philip Carvalho is a senior at Wiregrass Ranch, and it is his second year writing for The Stampede. He is the secretary for the National Honor Society...