Why I love "Power Rangers"
Growing up, I didn't have access to most of the children's television programming and entertainment that many of my peers enjoyed. My parents never saw it fit to purchase cable television; that meant no Cartoon Network, Disney Channel, or Nickelodeon. However, like a wealthy man throwing his food scraps at the homeless, Disney would air a few of it's shows in the earliest hours of Saturday morning on ABC. Suffice it to say, I was an early bird on the weekends. In this time a single show became my absolute obsession, "Power Rangers Dino Thunder."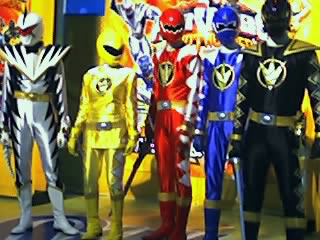 "Power Rangers Dino Thunder" followed the adventures of a group of teen superheroes and their mentor/science teacher/former Power Ranger; it is, to this day, my favorite television show.
See, the genius of the show wasn't in having overly complex writing (I'm looking at you "Lost") or enthralling character drama (a great example being "The Sopranos"), but in it just being so much fun. The characters joked around and felt like genuine high school kids with high school problems, yet they never went to an insane degree as most of the programming on Freeform (formerly ABC Family). Not to mention the fights, (most of which were taken from the original Japanese show,  "Bakuryū Sentai Abaranger") that were insane spectacles of martial arts, explosions, and bright neon colors.
One of the best episodes of the series was it's third, "Wave Goodbye." In this episode, Conner (the Red Ranger) wants to quit being a Power Ranger because of the amount of time it takes away from his school sports and his future prospects; he genuinely wants to throw in the towel, and it feels like a natural reaction for a person so enthralled in their sporting activities to feel the need to do so. Why this episode really stands out in quality, however, is when Connor decides to go on his last mission with the team. He runs into a small child who gets trapped in the middle of this crazy superhero fight. Connor ends up saving her and in doing so, he realizes that if he wasn't there, the Power Rangers may have still won the battle, but this little girl would have died in the process. This episode shines in being a hair darker than the status quo while never loosing sight of the fun nature of "Power Rangers."
At that point, I was completely hooked on the show and had to watch every episode of every series of "Power Rangers" ever made. In this, I had bit of more than I could chew considering there were eleven previous seasons and over 400 episodes that I needed to watch; oh, and Netflix wasn't a thing back then either. Despite the task being seemingly impossible, with the help of a few nice Blockbuster employees, I managed to get my hands on every episode of that series since it's inception, and loved all of it. Every season of the show brought it's own unique spin to a formula that I had already fallen in love with. In watching all of the seasons of the show, I ended up finding one more reason to be infatuated with the show: it never got old.
Actually, "Power Rangers" never gets old; it's still on, and I'm still watching.
Leave a Comment
Your donation will support the student journalists of Wiregrass Ranch High School. Your contribution will allow us to purchase equipment and cover our annual website hosting costs.
About the Contributor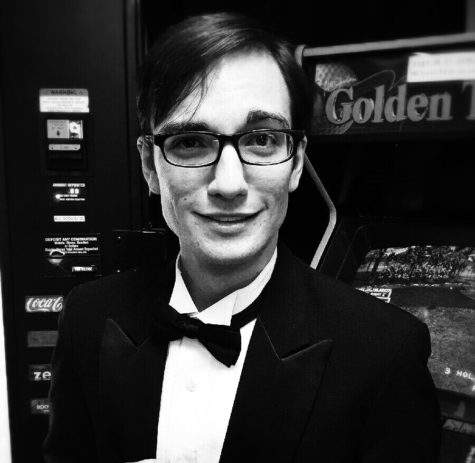 Brenden Campbell, Copy Editor-in-Chief
Hello! I have been working on this paper for about a year (since it was an actual paper), and I am really looking forward to moving into the digital space....