Making it official
The Wiregrass Lacrosse team has been a club sport for several years, but for the 2017-2018 school year, it is now an official school sport. Tryouts happened the final week in January and now both teams are preparing for their first match on February 20th at Newsome High School.
The teams have grown in popularity, which is evident because both teams are at capacity after tryouts. Girls Captain, Simone Billington is excited to see all the new players on the team.
"I like seeing all the new girls coming out to play and they're working really hard to be able to make plays during games, and I think they're going to do well," Billinton explained.
The boys finished last season with a 9-7 record and the girls had an extremely successful season, going undefeated 16-0. Both teams have high hopes and expectations for their first year as a school sport.
Senior boys captain, Joseph Kanowitz, has high hopes for the upcoming year.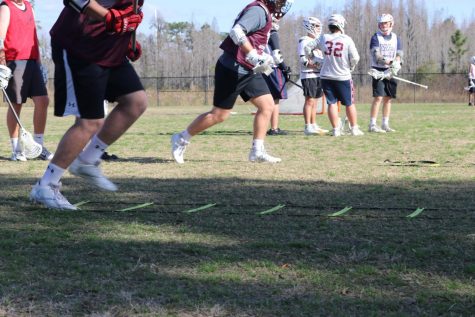 "I truly believe we will win districts this year. I know that's a bold prediction, but with the hard work that our team has been putting in during conditioning and during practice we will go far this year. Plus the combination of me, Jeremy, Sal and many of my other teammates, we have a lot of talent to have a great year," Kanowitz said.
Senior captain Jeremy Handman agrees with Kanowitz that the teams are well prepared.
"We started conditioning in November and haven't stopped since. We've been working really hard trying to achieve our goals as a team. We have been doing an endless amount of running for conditioning and we finally get to use our sticks and play the beautiful game of lacrosse. It feels good to be out there on the field with the guys, working each and every day to make it far in our first year as a varsity sport," Handman said.
The  coach of the girls' team, Craig Havemann is very optimistic about the new year as well.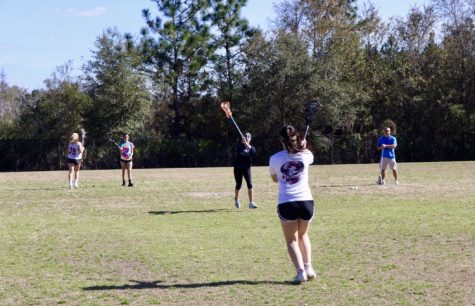 "We've put in the work we need to have the opportunity to go very far this year; returning players are doing well and some of the new girls are catching on quickly. We have the potential for a great season,"  Havemann commented.

Loading ...
For all comments, please provide your first and last name, separated by a space (ex. John Doe). You must also include a valid e-mail address. Comments not submitted with this format will not be approved. All submitted comments are subject to approval by a student editor. Comments are expected to adhere to our standards and to be respectful and constructive. As such, we do not permit the use of profanity, foul language, personal attacks. The Stampede and its editors reserve the right to reject a comment for any reason. Comments do not necessarily reflect the view of The Stampede.