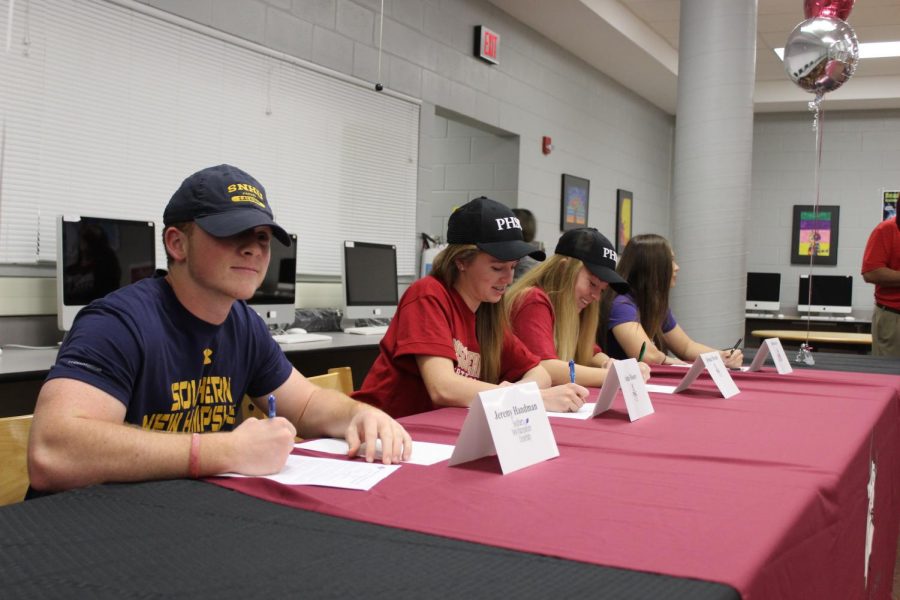 Early signing day by four Bulls athletes
Four senior bulls athletes were recognized on Wednesday as they signed to their respective colleges. Brenna Moran, Anna Moore, Alyssa Loo, and Jeremy Handman solidified their future by accepting offers to participate in the athletic program at varying schools.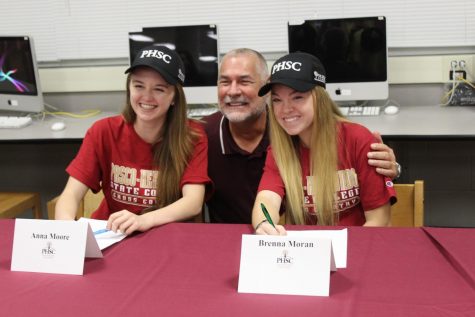 Brenna Moran and Anna Moore both run cross country and are both signing to Pasco Hernando State College in Florida (PHSC).
Anna Moore is excited to continue her cross country career in college.
"It's something I've been doing since I was little with my family and majorly impacted me as a person. It is hard to imagine life without it," Moore explained.
Brenna Moran was formerly committed to Florida Atlantic University for cross country, and just recently de-committed and signed with PHSC.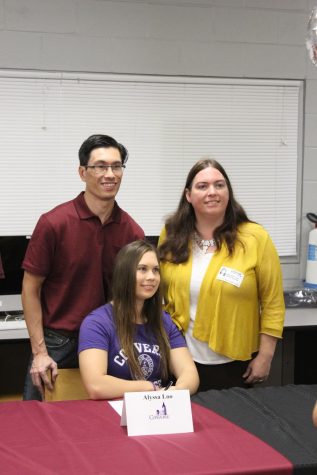 "PHSC offered me a full ride scholarship, and I couldn't pass that up. I also went and met the coach and a few of the runners and they were very nice and welcoming," Moran commented.
Alyssa Loo is currently a 4-year varsity cheerleader, but is signing for a different sport, acrobatics and tumbling. Loo will be attending Converse University in South Carolina.
"It'll be a new experience and I'm excited to see how it goes," Loo said. "I really enjoyed the campus and when I went up to visit, the athletes and coaches were all very nice and welcoming," Loo explained.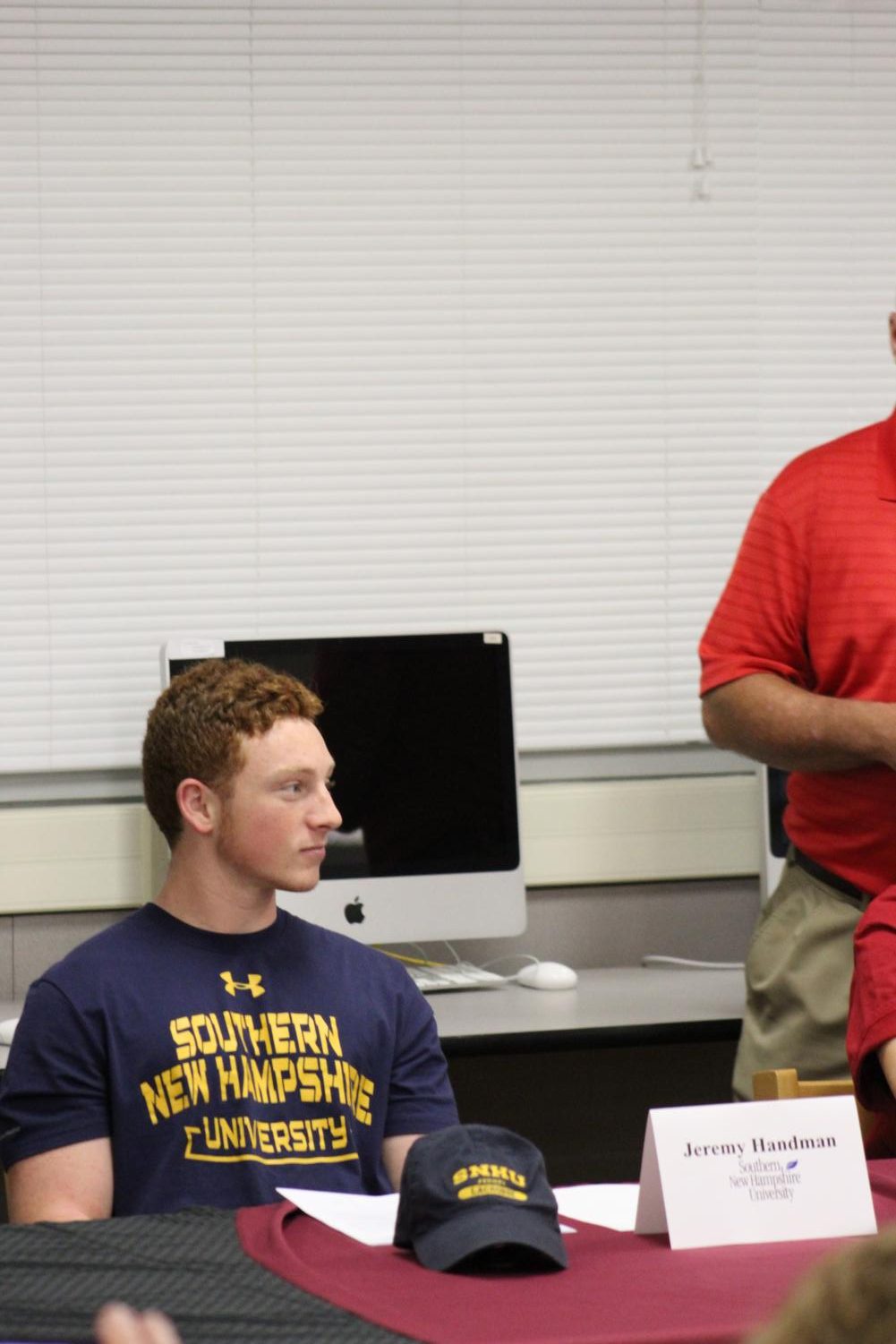 Jeremy Handman is an attackman on the Wiregrass varsity lacrosse team. He currently holds the school record for most points scored in a season. He is signing to Southern New Hampshire University in New Hampshire (SNHU).
"The coaching staff is amazing and the campus is beautiful. SNHU also just built a 26 million dollar stadium with nice lockers as well as a nice weight room. I also feel as if SNHU lacrosse is on the door step of a D2 national championship and that's something I really want to be apart of," Handman explained.
Handman went on an official visit to his new school back in September.
"The kids on the team really made me feel like I was a part of the team and a part of the SNHU lacrosse family. The food in the cafeteria was also really good so that's definitely an upside," Handman said.
This early signing at Wiregrass had more students sign than any other early signing day in school history.