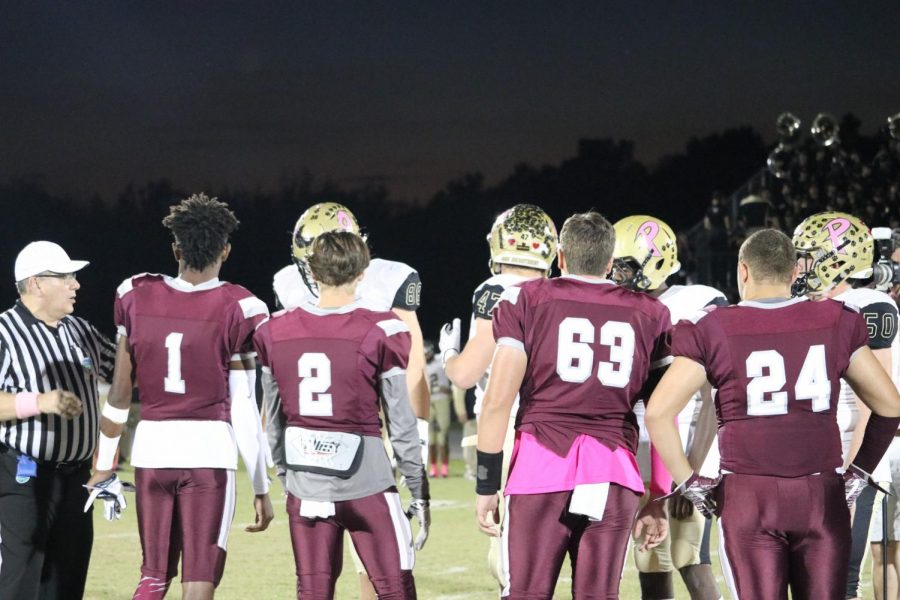 Bulls come up short in Football District Championship game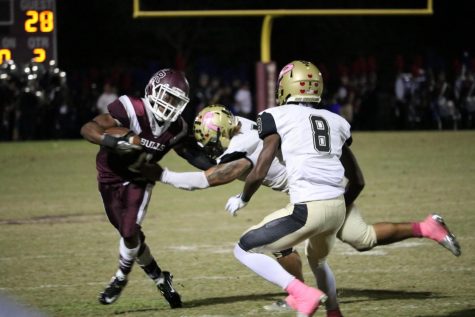 Friday was the district championship game between the now 8-1 Plant Panthers and 7-2 Wiregrass Bulls. The Panthers defeated the Bulls 56-36, earning their 14th consecutive district title. Wiregrass is the highest scoring team against Plant so far this season.
Senior running back Adrian Thomas, had an impressive game. Adrian had 51 rushing yards and two touchdowns, one of which was a flip into the end-zone after a hard hit from an incoming linebacker.
"I feel like I did everything I could to help the team and I left it all on the field," Thomas explained.
Other notable Wiregrass players from this game include: Senior fullback, Chase Oliver, who had one rushing touchdown. Senior wide receiver and cornerback, Daniel Biglow who had one interception. Senior utility player Jordan Miner had six kickoff returns for 195 yards, one of Miner's kick returns was returned for a 97 yard touchdown.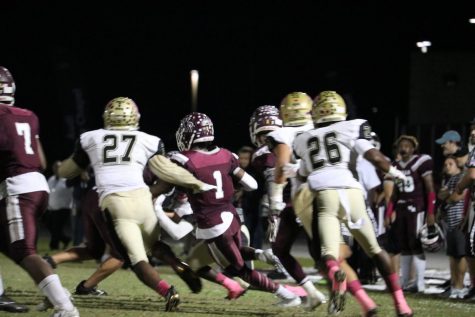 Head coach, Mark Kantor knows his team can do better.
"Our offense could have executed more consistently and our defense needed to minimize our mistakes," Kantor commented.
Miner agrees with Kantor, and thinks the Bulls have what it takes to rebound from this loss.
"We started off very good, but died down in the second half. We have more momentum leading up to this week; I'm very confident in my team," Miner said.
This week's upcoming game is the last regular season game against the 3-7 Auburndale Bloodhounds. This game will determine where the Bulls stand in the Playoffs bracket.