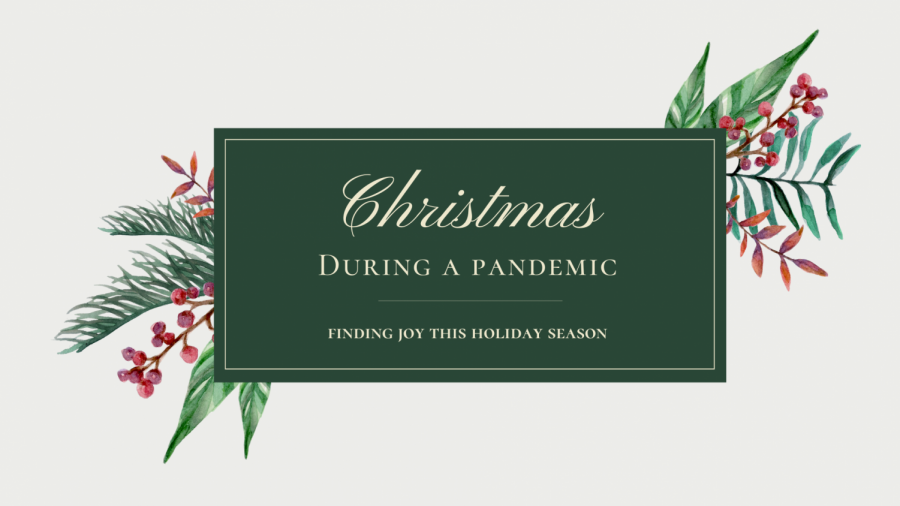 Christmas during a pandemic
December 6, 2020
As Covid-19 cases are rising, many are struggling to find a safe and effective way to celebrate and enjoy this Christmas season. Whether you are spending your Christmas in quarantine or looking for something to do outdoors, here are a few fun and exciting ways to make this holiday season more memorable.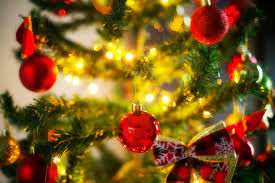 Local outdoor Christmas activities
If you are feeling adventurous and are planning on attending any outdoor festivities this holiday season be sure to check out the events listed below.
Winter Village at Curtis Hixon Park is open from Nov 20- Jan 3, and is fun for people of all ages. It features an ice skating rink along with many festive lights and decorations. It is located in Downtown Tampa, along the Riverwalk. To ensure the safety of their guests, they have implemented new Covid-19 measures such as, wearing a face covering at all times even when skating, and limiting the amount of visitors allowed inside at a time. Make sure to reserve and purchase tickets ahead of time on their website to guarantee a spot.
Tampa seems like the place to be as Busch Gardens is also hosting their annual Christmas Town. Enjoy a beautiful winter wonderland filled with millions of colorful lights and decorations along the whole park, every day from Nov 20- Jan 3. You will be able to enjoy new fireworks this year, along with an outdoor production of their famous Christmas on Ice show and have nighttime access to their exciting rollercoasters. Safety is their top priority during this time, so to protect all guests, Busch Gardens will be implementing new protocols upon entry into the park. They are requiring all guests and employees to temperature screen, all guests are required to make a reservation in advance, and face coverings are mandatory for all guests above the age of 2-years-old.
Winter in Florida is not as extreme as our northern friends, but if you want to experience snow, be sure to visit Snowcat Ridge Alpine Snow Park. There is a 60 foot-tall slope, an artic igloo play area that is great for little kids, and it also features a fun little village where guests can enjoy food, drinks, and shopping.
Leave a Comment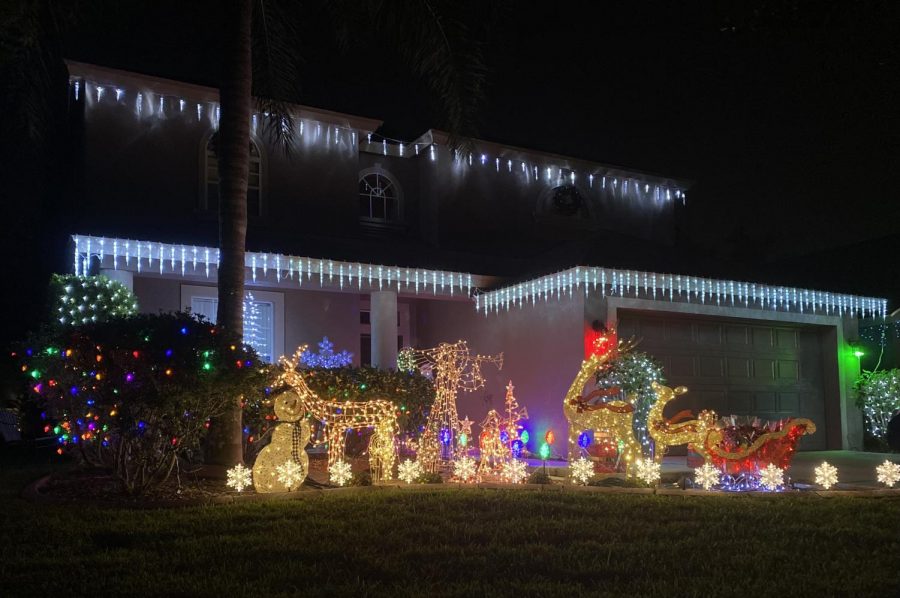 Safer Christmas activities to do at home
On the other hand, if you are feeling anxious or worried about going out this Christmas, there are some safer options that you can enjoy indoors that will still make your Christmas memorable.
Netflix and Disney Plus offer a wide variety of classic and new Christmas movies along with various series for your enjoyment. Movies like "Christmas Chronicles: Part 2," and "Operation Christmas Drop," were recently released on Netflix. Disney Plus features many classic movies such as "Home Alone," and "The Santa Clause." Watching movies is a great way to safely celebrate Christmas this year, especially with a cup of hot cocoa and holiday cookies.
There have been so many advancements in apps on our phones and computers during the Pandemic, that you are able to watch movies and shows together with your friends even if you can't be together. The GroupWatch feature on Disney plus and Netflix Party, allows you to watch shows and movies with your friends and family at any time.
If you are unsure about going to gatherings of more than 10 people, but still want to hangout, reconnect with friends and family by hosting a virtual Christmas party on Zoom or Google Hangouts. Through this, you will able to spend Christmas with friends and family from all over the world and even play games like trivia, bingo, or Pictionary but Christmas edition.
If you ever get tired of staying inside watching movies all day, take a stroll around your neighborhood to enjoy the beautiful Christmas lights and decorations along with some fresh air. A walk around the neighborhood while singing Christmas music is a guaranteed way to spark some holiday spirit.
Leave a Comment