John Baca speaks at the Ranch
November 15, 2019
Medal of Honor recipient, John Baca earned his medal by laying his helmet and himself on top of a grenade in Vietnam in 1970, saving eight men nearby.
Baca, expressed a similar sentiment as Groberg, on the importance of friendship when reflecting on his sacrifice during the war.
"You find a friend and you keep them for life," Baca said.
Baca was drafted in the Vietnam War in 1969. Twenty years later, Baca went back to help build a clinic in South Vietnam. He explained that the Vietnamese workers were confused why so many American veterans were not being welcomed back home or still struggling with things they did during the war.
"We have forgiven you, but you come back to your home and you're not welcome home," he explained. "You learn to forgive yourself and forgive one another."
Baca emphasized the significance of not just forgiving each other, but yourself as well.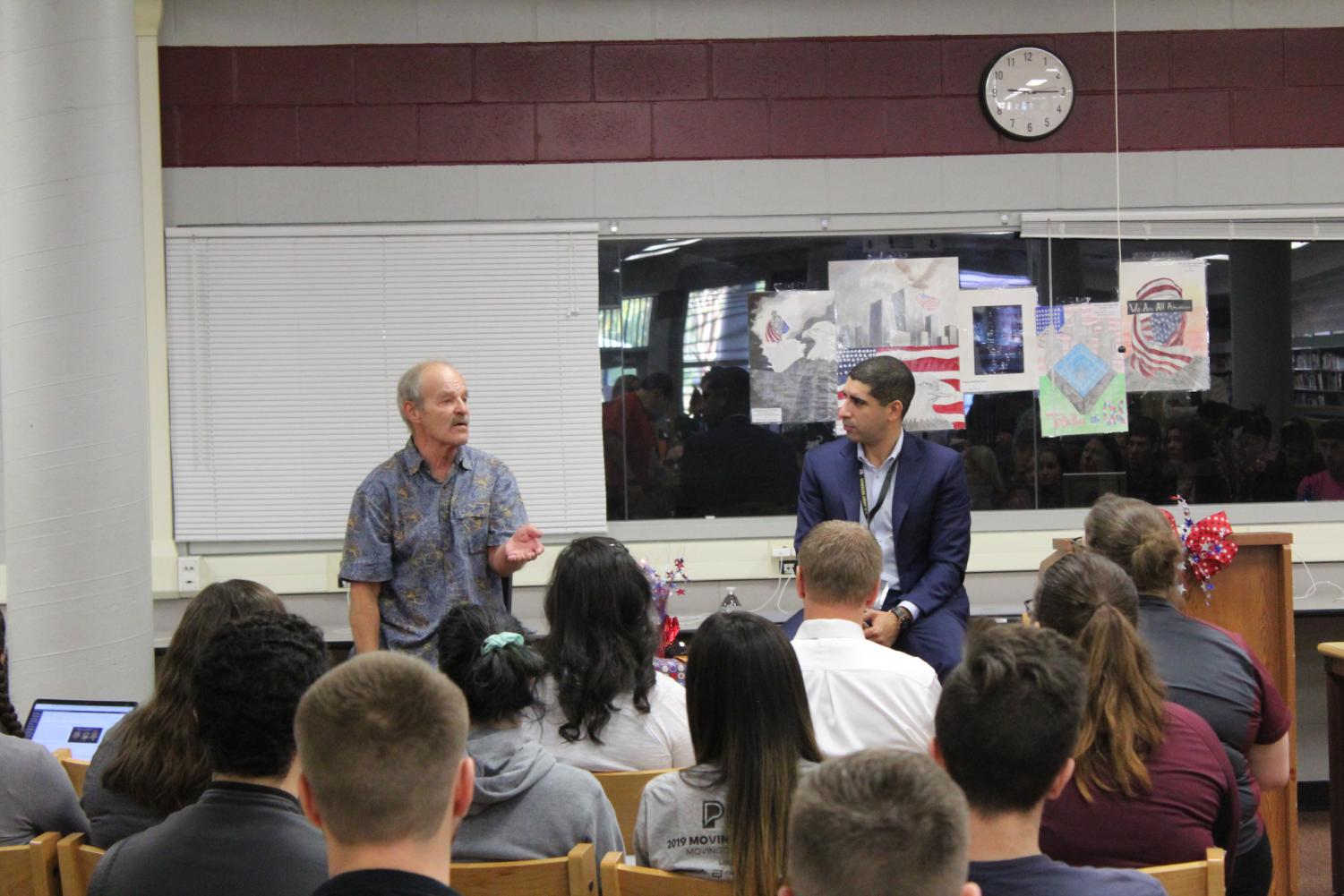 Students were left emotional as the presentation came to end. One student, senior Kylie Ehman, was very touched by the presentation.
"They both were selfless and talked about forgiving the enemy even after everything they both were put through," Ehman explained.
Government teacher, Rachel Miller, organized the presentation. She expressed what she hoped the students learned from the recipients.
"I hope the students learned about humility and sacrifice from men who were willing to give their life to save their friends," Miller explained. "We can learn so much from their courage and willingness to do whatever they had to do for their fellow man."