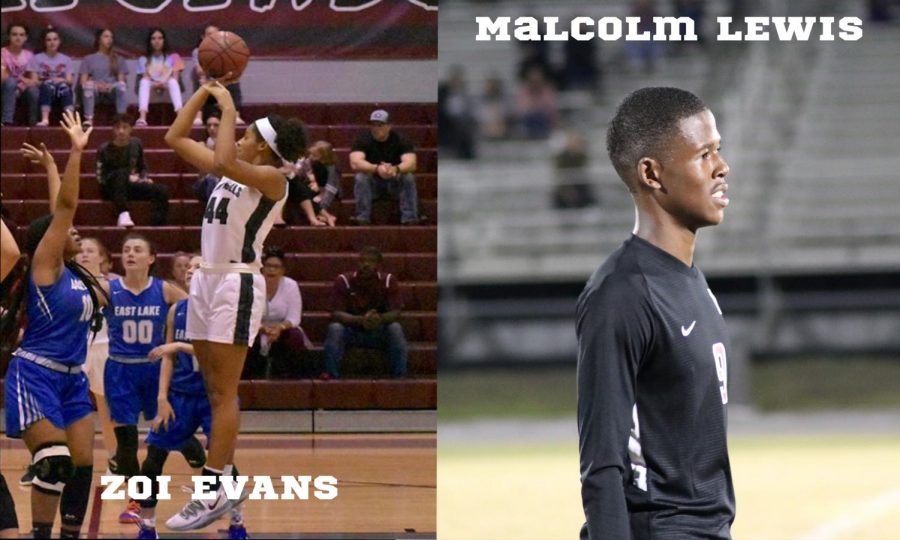 Wiregrass athletes go D-1
December 10, 2019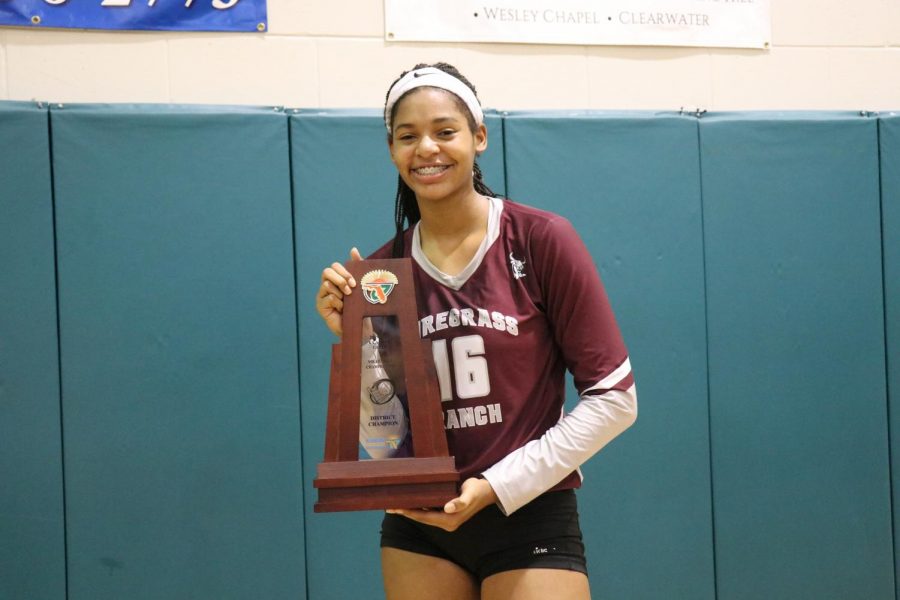 D1 bound: Volleyball standout, Zoi Evans
This past week, Wiregrass varsity middle, junior Zoi Evans, verbally committed to the University of Arkansas.
After visiting many schools and reviewing their volleyball programs, Evans decided that Arkansas would be the best fit for her, and announced her commitment to play D-1 Volleyball for the Razorbacks.
"
I will keep pushing and work harder than before, because greatness comes from determination and perseverance."
— Zoi Evans
"I committed to UArk because I felt like they could help form me into the successful adult I want to be," Evans explained. "I think that they could really help me grow and help me succeed in a way no other school could."
The 6'4 middle has been playing Volleyball for five years and has been a starter for the Bulls since her Sophomore year. Evans is known for her kills, achieving 98 just this year. Dominating at the net, Evans has also racked up 54 totals blocks, 43 of which are solos.
Her hard work has not gone unnoticed. Head coach for the Bulls, Robin Holowiak, has seen Evans improve greatly in the time she has been her coach.
"She has a real passion for the sport; I believe that passion drives her success," Holowiak explained. "Zoi is a great athlete with boundless potential."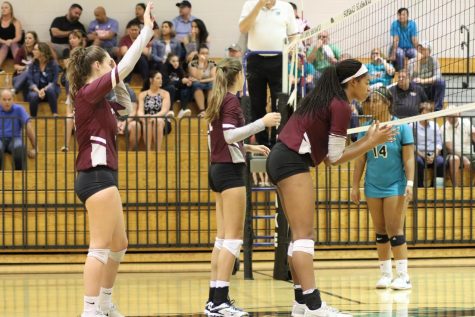 Along with volleyball, Evans is also known for her involvement in other school activities. Evans has been a starting center for the Wiregrass basketball team since her Freshman year and is close to reaching 1,000 career points this upcoming season. Despite her signing to Arkansas, she still plans to play basketball this season.
"Basketball has always been in my family; I grew up with it and have a passion for it," Evans explained. "There was no question I would continue playing this year."
Despite a love for basketball, Evans made the decision to commit to volleyball for her college sport.
"I love being able to break barriers in volleyball and proving it is a very physical sport," Evans said. "I feel like I'm succeeding at something when I'm on the volleyball court."
Evans is also the president of her class (2021), and is heavily involved in the school's SADD (Students Against Destructive Decisions) club.
The Bulls are currently headed to the Regional Semi-finals where they will face the number one ranked team, Venice. Evans has high hopes for her team in the future.
"I plan to continue to grow and help take this volleyball program to a regional and state championship," Evans said. "I will keep pushing and work harder than before, because greatness comes from determination and perseverance."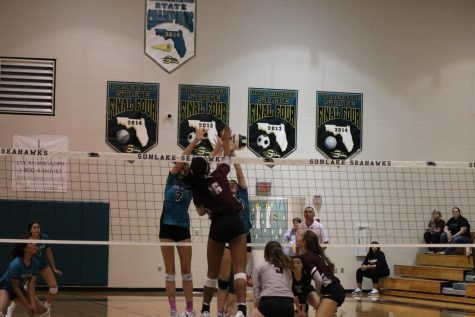 Leave a Comment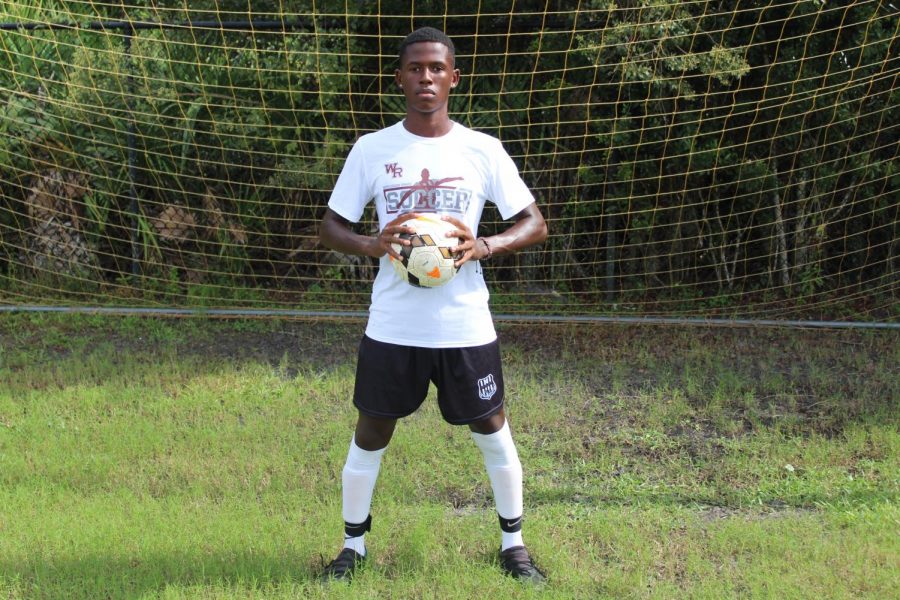 A natural born soccer player: Malcolm Lewis
Senior mid-fielder for the Bulls, Malcolm Lewis, has committed to the University of North Florida (UNF) to play D-1 soccer. Lewis has played varsity soccer for the Bulls all four years of his high school career and is a vital part of the team.
Lewis also plays for TBU (Tampa Bay United), a soccer club outside of the Bulls, where he received his offer to UNF. Lewis will be joining the UNF team alongside two of his current club teammates and re-joining two of his former teammates.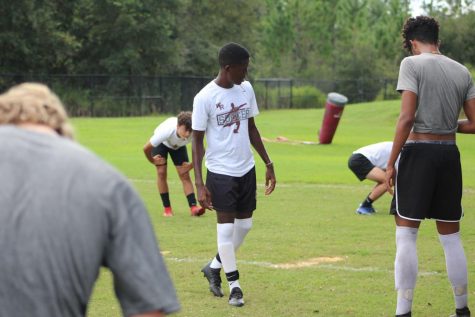 "UNF 's soccer program is based on hard work and that's what was most appealing to me," Lewis stated. "When I visited the college, the coaches and players made me feel welcomed."
Head coach for the Bulls soccer team, David Wilson, believes Lewis is a truly well-rounded player.
"It's not one specific thing; he is a leader, outstanding player, and has an amazing work ethic," Coach Wilson said.
Lewis's teammates echo Wilson's feelings about his attitude on the field.
"
It's not one specific thing; he is a leader, outstanding player, and has an amazing work ethic"
— Coach Wilson
"Malcolm is an amazing player on the field; he is very talented and hypes up others around him," Senior defensive mid-fielder Braeden Erdmann stated.
Lewis is a strong offensive player, scoring 49 goals in his high school career. Lewis also has been awarded "player of the game" eight times from 2016-2019, as stated on MaxPreps.
Since he was three-years-old, Lewis has wanted to play soccer professionally. Playing D-1 soccer in college, is a step closer to that dream.
"It feels surreal – I used to think about it and now it's actually happening," Lewis explained.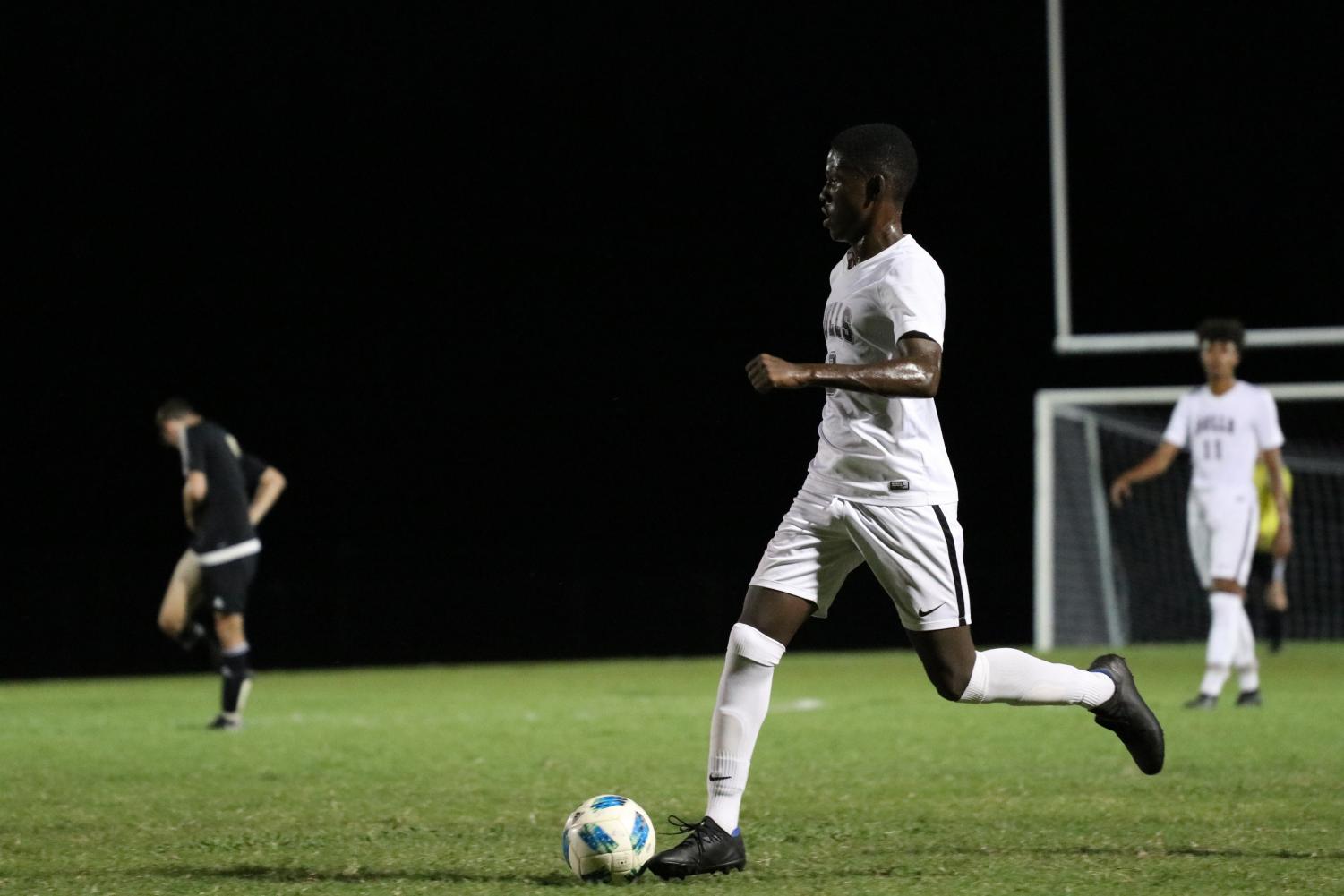 Leave a Comment