Wiregrass cross country sends one runner to States
The Bulls cross country season comes to a close with Sebastian Hernandez representing Wiregrass at States.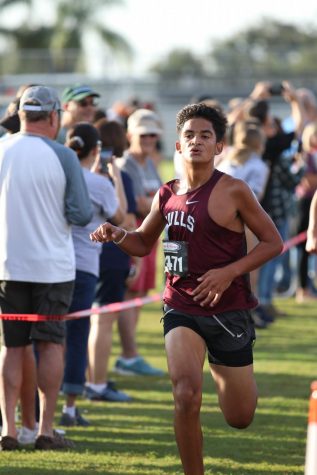 The Wiregrass cross country team had their Regional meet Saturday, November 2nd resulting in one runner heading to the state competition.
Junior Sebastian Hernandez finished in 14th place with a time of 16:25.06, being the only state qualifier on the boys and girls team.
"I prepared for this race by taking care of my body leading up to the race and making sure I was ready mentally," Hernandez explained. "I was happy to qualify for states."
Boys coach, Christopher Loth was extremely pleased with his team's performance at Regionals, especially Hernandez.
"Sebastian is successful because he puts in the work and pushes himself to be the best he can be; his work ethic combined with his talent level and mental toughness make him the ideal cross country athlete," Loth explained. "He is having one of the best seasons of any runner from the program in quite a few years."
The top five finishers on the boys team were Sebastian Hernandez, Jaime Candelaria, Alex Morales, Anthony DiMarco, and Ashton Jhoda. The boys finished in 11th place, just three spots shy of qualifying for states as team.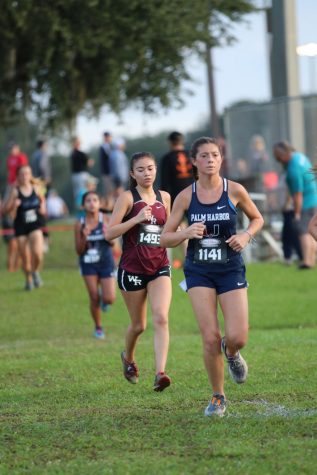 The top five finishers on the girls team were Mya Hill, Breanna Preiser, Samantha Scott, Hannah Sheen, and Brianna Patane. The girls finished in 12th place, just four spots shy of qualifying for states as team.
Junior Mya Hill finished in 44th place with a time of 20:56.01.
"I prepared by going to practice consistently, working with my teammates, eating foods high in protein, doing core after our runs and keeping a good mindset about running throughout the season," Hill said.
The FHSAA state competition will take place November 9th at Apalachee Regional Park in Tallahassee.
For all comments, please provide your first and last name, separated by a space (ex. John Doe). You must also include a valid e-mail address. Comments not submitted with this format will not be approved. All submitted comments are subject to approval by a student editor. Comments are expected to adhere to our standards and to be respectful and constructive. As such, we do not permit the use of profanity, foul language, personal attacks. The Stampede and its editors reserve the right to reject a comment for any reason. Comments do not necessarily reflect the view of The Stampede.