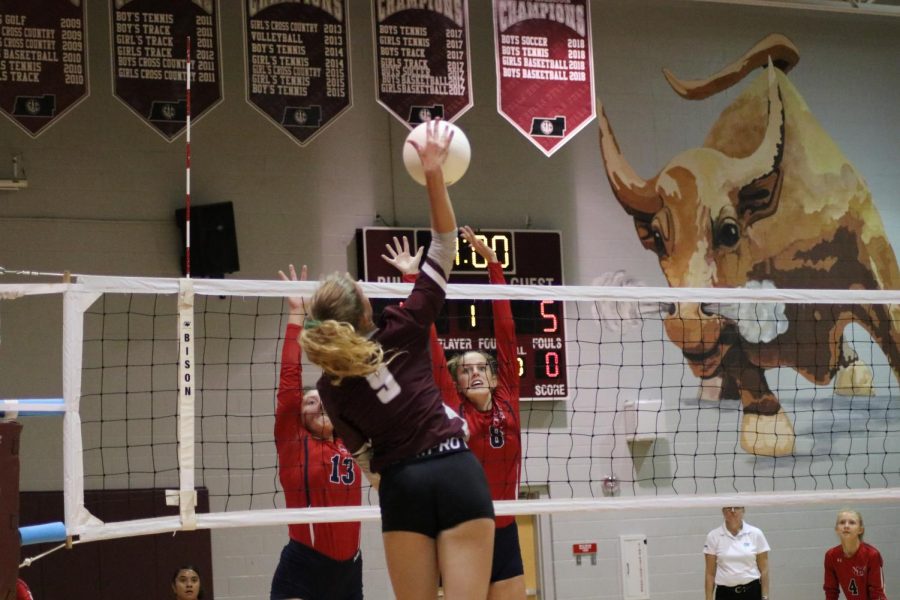 Wiregrass volleyball makes school history
The Wiregrass Ranch varsity volleyball team advances to regional semifinals for the first time in school history.
The Wiregrass Ranch girls varsity volleyball team (17-5) defeated Manatee (15-14) by 3-1 in their first regional quarterfinals win in school history Wednesday night.
The Bulls won the first set effortlessly with a final score of 25-9. Manatee came back to win the second set 25-19, proving they were not giving up. However, the Bulls rallied together and won the third set 25-23, and the fourth set 25-20 over Manatee in the Class 6A, Region 2 quarterfinals.
Junior Zoi Evans, University of Arkansas commit, led the way for the Bulls with 14 kills and five blocks.
In the first set, Wiregrass started with a commanding 16-2 lead. Manatee attempted to make a comeback, but only managed to score seven more points as the Bulls won the first set 25-9. Senior Hanna Sifford, team leader in serving aces and receptions, could taste victory after the first set.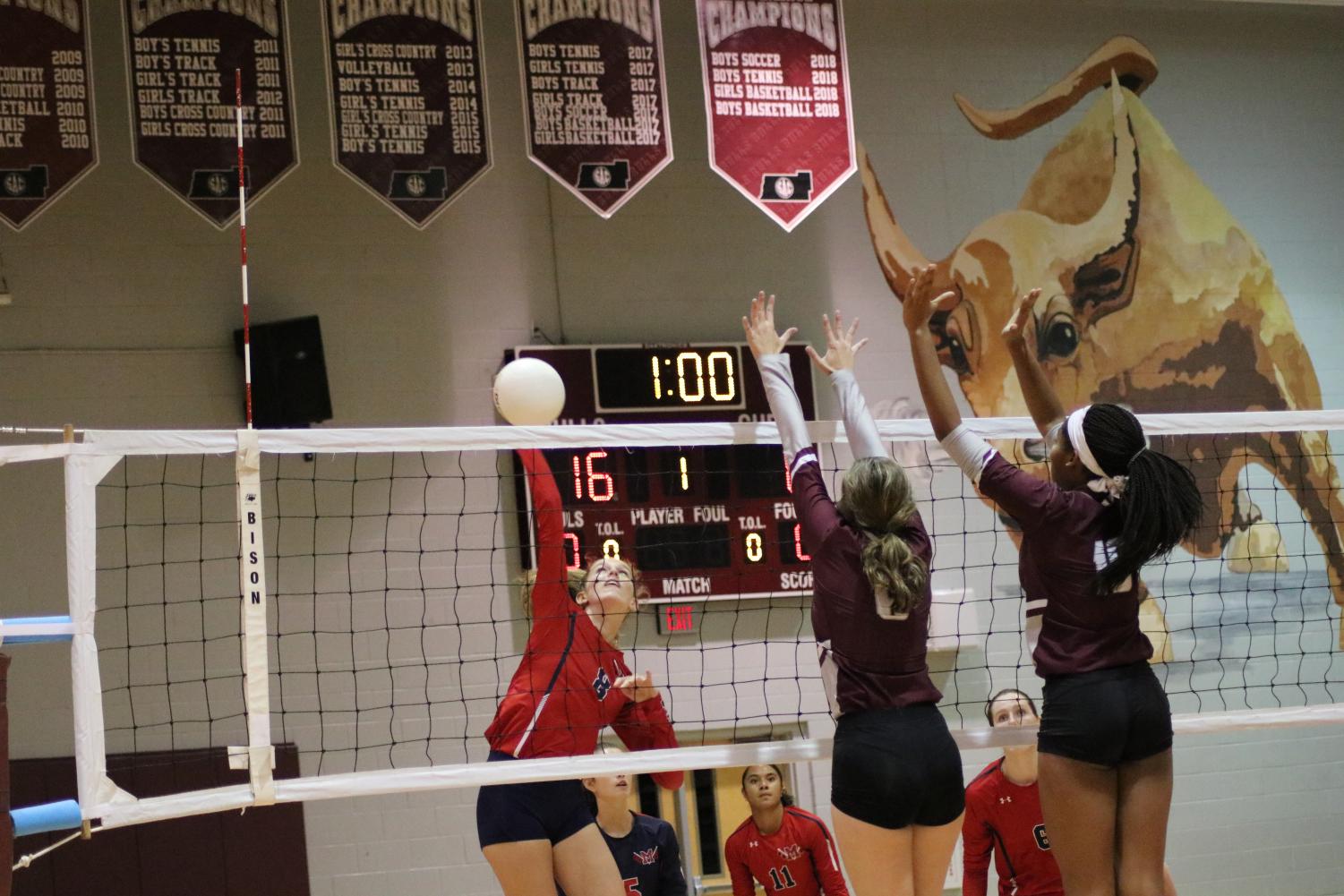 "As a senior, I was super excited because within my three-year run on varsity, I've never gotten close to winning a regional game and that first set was a step towards that," Sifford explained.
In the second set, Manatee managed to pull out a 25-19 win against the Bulls.
"In my head I knew we could do better," Evans said. "I knew that we could all individually clean up the small things."
The Bulls came out strong in the third set taking a 9-4 lead. Wiregrass jumped up 24-19 before Manatee started to rally back. Manatee's Marisa Armer scored four straight points, putting Manatee within one point of the Bulls. On the next play, Manatee made a mistake and gave the Bulls the win in the third set.
Just like the third set, the Bulls took a quick lead in the fourth set, leading 19-14. Manatee managed to close the gap, only trailing by one point with a score of 19-18. After the four-point swing, head coach Robin Holowiak called a much needed timeout. Coming out of this timeout, Manatee made several errors, giving the Bulls a 25-20 win over the Hurricanes.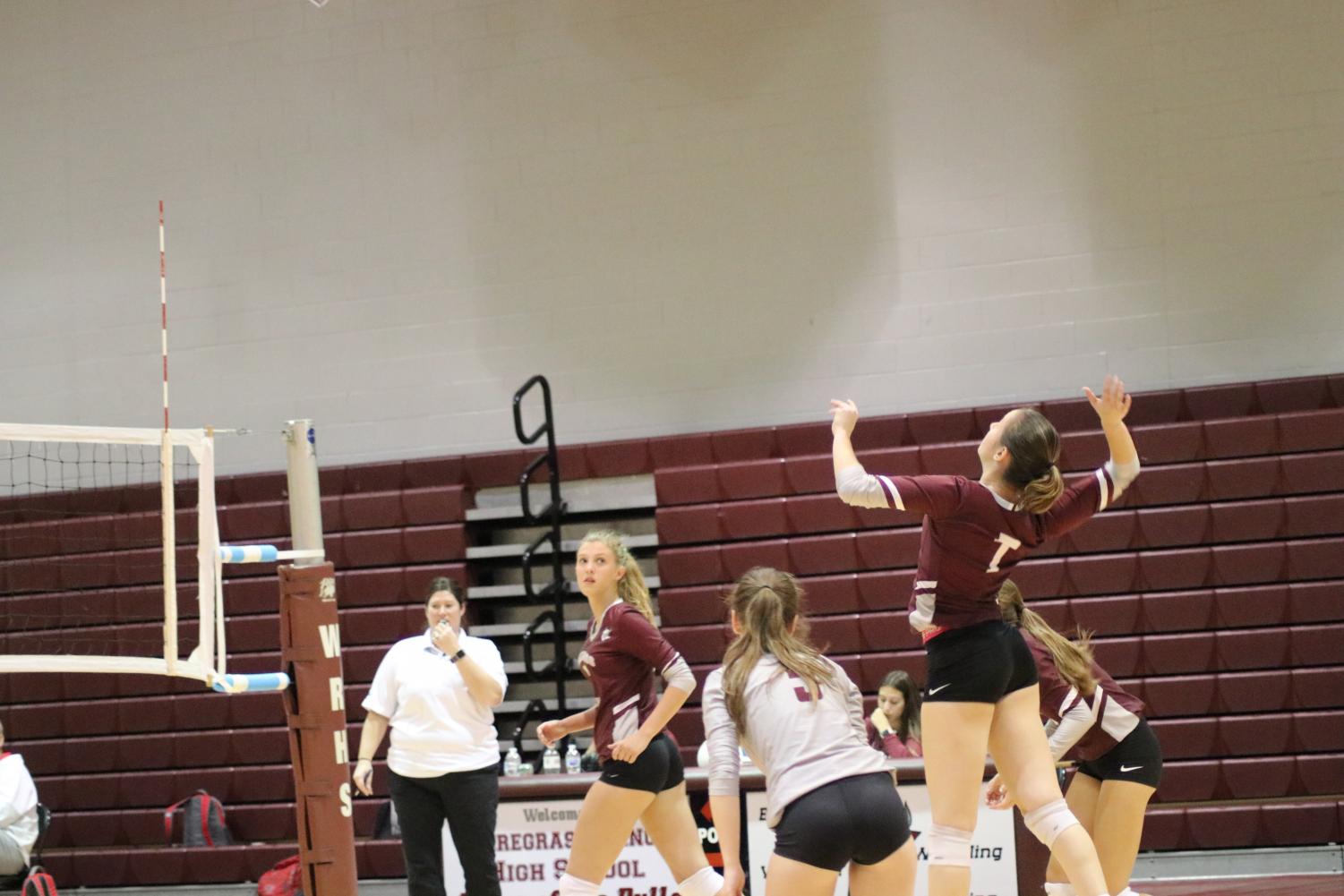 "It feels amazing to have made it to this point. I am so proud of how far our team has come and how much we have improved. We couldn't have done it without the support of each other and our coach," sophomore Kayla Baer expressed after the victory. "I am so thankful that I got the opportunity to play with these amazing girls."
The Bulls travel to Venice on Tuesday in hopes of defeating the number one seeded team.