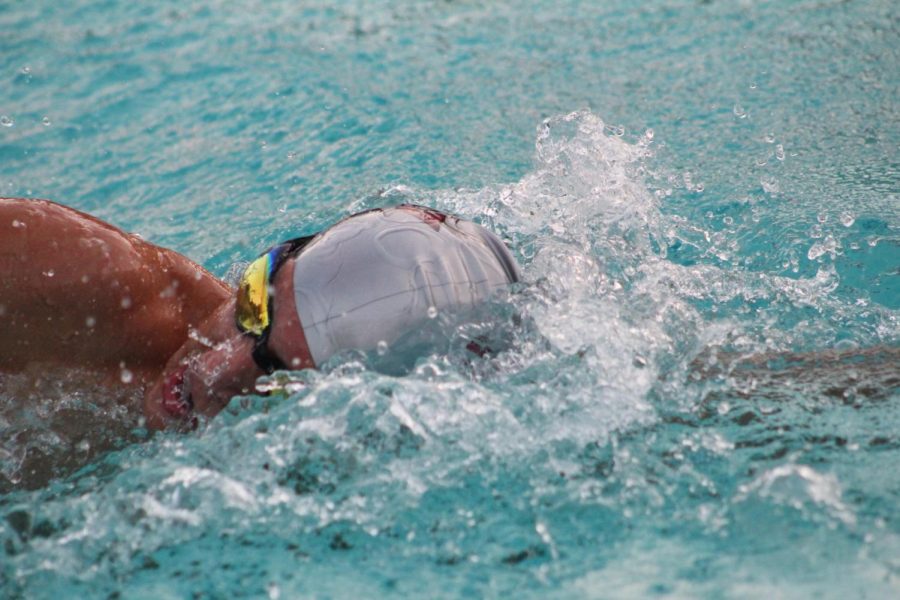 The boy's swim and dive team is victorious
The guys swim and dive team defeated Sunlake by one point in a close match-up.
The boys swim & dive team won their meet 90-89 against Sunlake Friday, making them 2-0 for the season. Due to rain, the dive portion of the competition had to take place two days later.
The swim team started off triumphantly with senior Doug Lankton winning first place in the 200 freestyle event with a time of 1.51.38. The success continued throughout the night with three other first place finishers. Among the winners were: sophomore Kevin Chen in the 200 I.M, the 200 relay team, and the 400 free relay team.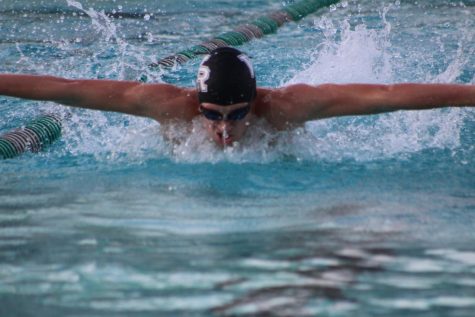 "I think we personally did great," Boys team captain Nate Jones explained. "We applied the technique, got in, and tried our best."
Boys swim coach, Kyle Gramm, believes this year's team has high potential.
"The swim team this year is one of the best," Gramm said. "Senior Doug Lankton is very committed to the team and our captain Nate Jones is one of the best leaders I've seen."
Going into the dive portion of the meet, the score was 85-84 with Sunlake ahead. Wiregrass Diver, sophomore James Grussing helped the team secure the victory with a first place finish.
"I felt more consistent and smooth while competing on Friday," Grussing explained.
The next swim meet for both girls and boys is Sept 18th against Zephryhills.