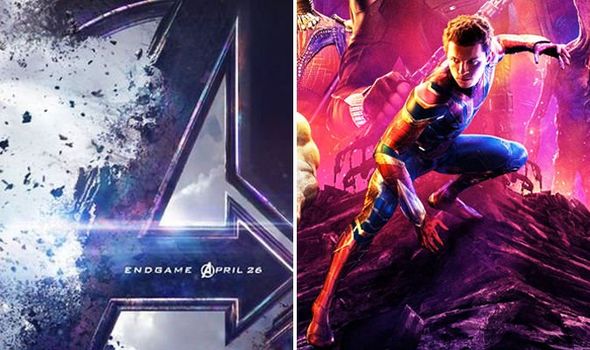 Top 5 super hero movies coming in 2019
January 28, 2019
2019 will be the year of great superhero movies, and I couldn't be more excited. From solo debut movies to movies continuing a storyline, Marvel and DC have great movies in line to come out. I have picked out my top 5 super hero movies I am personally most excited to see.
5. CAPTAIN MARVEL
The last movie on my list is the debut solo film of Captain Marvel. Set to be released on March 8th, fans have been waiting for their chance to see this remarkable heroine in action. With the post-credits scene in Avengers: Infinity War, fans were jumping out of their seats while watching Nick Fury sending out a SOS to the one and only Captain Marvel. Not much is known about the plot of her movie, but with the trailer that has been dropped, there are multiple action-packed fight scenes and great powers and strength shown by the super hero.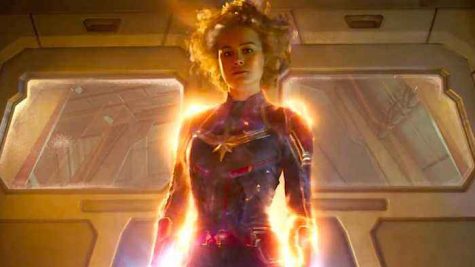 4. SHAZAM
A fine addition to the DC extended universe, or DCEU, Shazam is a movie with both fun-filled jokes and action scenes. Being released on April 5th, the basic premise revolves around an everyday foster kid granted powers from a wizard, turning into a butt-kicking adult super hero with multiple powers. This movie should put the DCEU back in a good place, since Justice League absolutely bombed. This is also a different type of DCEU movie, since the DCEU is known for dark, tragic movies, whereas Shazam is filled with jokes and fun.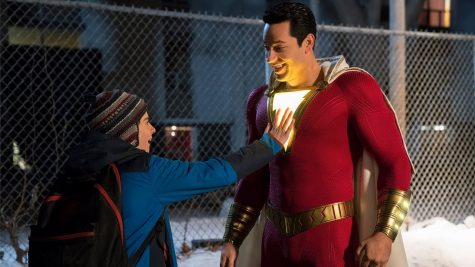 3. JOKER
One of my personal favorite upcoming movies is the debut solo film of Joker. What makes this movie interesting is that it is not part of the DCEU, and will be the origins of the Joker. Releasing on October 4th, this movie will take place in the 70's; what makes this movie even more interesting is that the plot is said to involve corrupt politics and even take shots at the current president.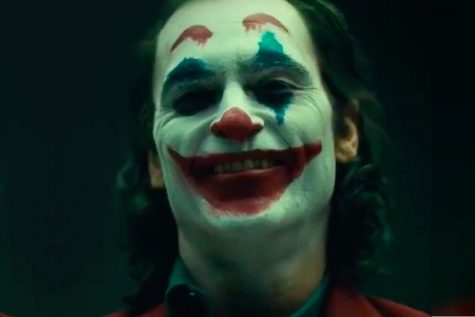 2. SPIDER MAN: FAR FROM HOME
The sequel to Spider-Man: Homecoming, the trailer just recently came out, and fans couldn't be more excited for the man who can do whatever a spider can. Set to release on July 5th, taking place prominently in Europe, this trailer has left fans with many unanswered questions: do the events of this film all happen after Avengers: Endgame? Is Tony Stark still alive? How does Happy know Aunt May so well? What's the deal with Mysterio? If Homecoming was great, then this movie should be astonishing with an addition of impressive new suits, the introduction to Mysterio, and so much more.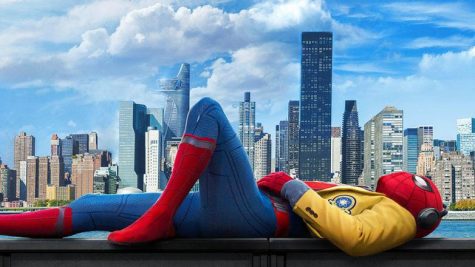 1. AVENGERS: ENDGAME
The most anticipated film on my list is none other than Avengers: Endgame. With Infinity War's shocking ending, fans have been waiting anxiously for Endgame to release. With the movie coming out April 26th, the trailer includes the Avengers trying to figure out a way to reverse the destruction caused by the infamous "snap", a new addition to the team, an Ant-Man thought to be dead due to the snap, a possibly dying Iron Man, and the long-awaited re-introduction of Hawkeye. There is no telling what's going to happen, but this could possibly be the saddest Avengers movie yet, with death flags surrounding the iconic Iron Man.