Wiregrass boy's lacrosse rivalry victory
Wiregrass Ranch boy's lacrosse crushed rival school, Wesley Chapel in a 12-3 victory Wednesday night.
The first quarter was a rocky start to the game with the Bulls unable to connect on their shots or with each other. The quarter ended with the Bulls up 2-1.
After some re-focusing from Coach TJ Fitzsimons in the huddle, the second quarter showed a completely different Bulls team. The Bulls dominated the field, putting together a great set of goals, most coming from senior Jeremy Handman. The suffocating defense prevented the Wildcats from scoring the entire quarter. The second quarter ended with the Bulls up 6-1.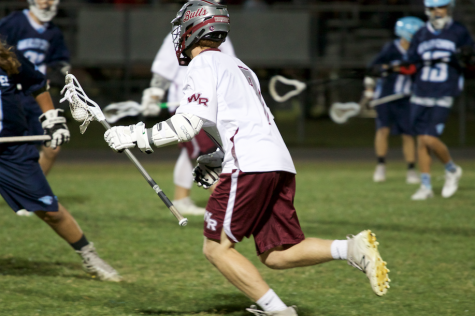 Coach Fitzsimons was still not convinced his team was playing their best going into halftime.
"Overall, we struggled hitting our shots in the first half, even though the score was 6-1. I had to wake the guys up for the second half and as soon as the third quarter started, we started hitting our shots and playing good team ball," Coach Fitzsimons explained.
Wiregrass brought their lead up 10-2 to end the third quarter. With the lead and victory secured, the Bulls replaced many of the team's starters with some newer players to start the fourth quarter.
The score rose 11-3 , before Sophomore Elijah Loo put in a last minute goal to add to the Bulls already significant lead and ended the game 12-3.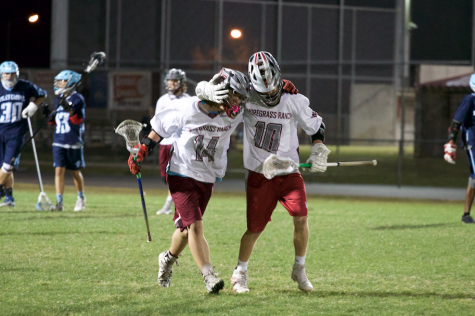 "When I was given the ball, the coaches and everyone on the sideline was telling me to dodge and then shoot. So I did that, and it worked," Loo commented.
Coach Fitzsimons enjoyed seeing the younger players get their chance to shine on the field.
"The best moment of last night was definitely getting Elijah a goal. He's been working hard in practice and he deserved it. So I was pretty happy about that," Fitzsimons said.
This win brings the Bulls record to 4-2 going into their game Friday against Ocala Forest, who is 3-1.
For all comments, please provide your first and last name, separated by a space (ex. John Doe). You must also include a valid e-mail address. Comments not submitted with this format will not be approved. All submitted comments are subject to approval by a student editor. Comments are expected to adhere to our standards and to be respectful and constructive. As such, we do not permit the use of profanity, foul language, personal attacks. The Stampede and its editors reserve the right to reject a comment for any reason. Comments do not necessarily reflect the view of The Stampede.