Presentation teaches students about their rights
Mary Beth Tinker, of famous court case, Tinker v. Des Moines, visited the Ranch to share a presentation with students.
March 22, 2018
Mary Beth Tinker, a political activist involved in the court case Tinker v. Des Moines, visited Wiregrass Ranch High School on March 3 to teach students about the rights that they have in school and in the community.
In the presentation, Tinker gave examples of students around the country who stood up for something in their schools. She also explained why this presentation is important for students to hear.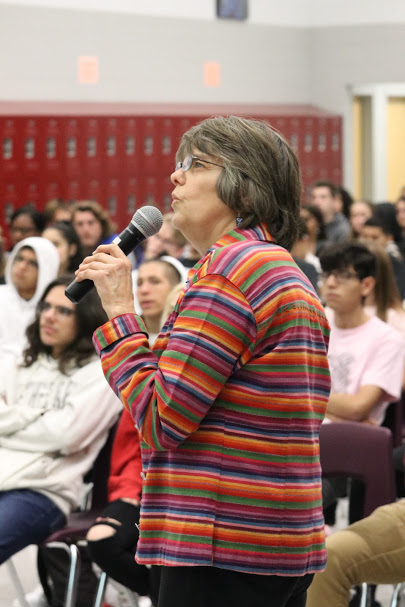 "Now is the time for young people to rise up for their own interest, because there used to be a policy that young people had no say in the government, so the only way for them to have a voice is to rise up, speak up, and say what is in their interest to help everyone understand what needs to be said," Tinker said, full of passion.
Tinker was happy to come to WRHS to see students stand up for different things they believe in, such as animal rights.
Rachel Miller, Government teacher at WRHS, explains why the presentation was important for her students.
"They see the first amendment being applied to real world situations and being able to talk to someone who has been through the exercising of their rights and going through the court process is meaningful," Miller said.
In Miller's class this presentation ties into what students are learning in class, including the three branches of government, certain rights that are protected in the first amendment, and the civil responsibility that individuals have to go out and stand up for what they believe in.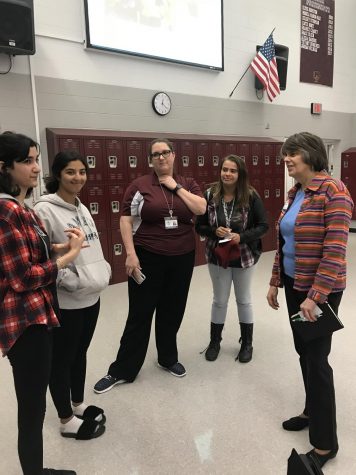 Miller talked about what she hopes students from her class were able to understand from the presentation.
"I hope they were able to see the connection between the first amendment rights and what rights they actually have in school," Miller said.
Siham Kharfan, a senior who attended the presentation, explained what she learned at the presentation.
"I learned the different political movements that have been going on through history, and that standing up today is just as important as it was in the past," Kharfan said.
In the middle of controversial events around the country and the world, Tinker is happy to share her belief that students should have a voice and become today's leaders, rather than tomorrow's.