The Spider-Men's spectacular origins
Everything you need to know before you watch "Spider-Man No Way Home".
Spider-Man is swinging back into theaters this Christmas with the most anticipated film of the year: "Spider-Man: No Way Home." The film is a multiverse story that will both introduce and re-introduce us to new and beloved characters from past Spider-Man films. To fully understand the plot of the film, here is all the information you need to know to follow along.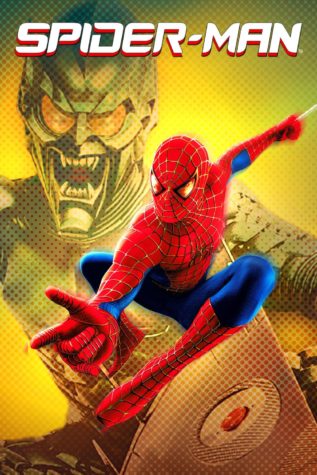 The film is going to introduce for the first time to the big screen, a lineup of Spider-Man villains referred to as the Sinister Six. Three of the confirmed villains are from the first trilogy of Spider-Man films directed by Sam Raimi. Fans of Spider-Man are beyond delighted with this new development.
Sophomore and Spider-Man fan, Peter Huynh, is thrilled about the Sinister Six lineup.
"The Green Goblin is my all-time favorite, and with Willem Dafoe coming back for the role, I am beyond excited," Huynh said.
"Spider-Man" released in 2002, started the Marvel craze when it introduced Tobey Maguire as everyone's friendly neighborhood Spider-Man, Willem Dafoe perfectly cast as Green Goblin, and the hilarious J.K. Simmons playing J. Jonah Jameson. The fan favorite film of the trilogy, "Spider-Man 2" follows Alfred Molina's Dr. Otto Octavius, better known as Doc Ock. Lastly, "Spider-Man 3", touches on Flint Marko aka Sandman's story played by Thomas Hayden Church.
Junior, Zackaria Benbrahim, highly recommends watching, or re-watching, the Raimi films prior to "No Way Home's" release.
"Tobey Maguire, hands down is the best Spidey and Peter Parker." Benbrahim says. "The other actors have their own advantages too, but Tobey just has that 2000's charm on him."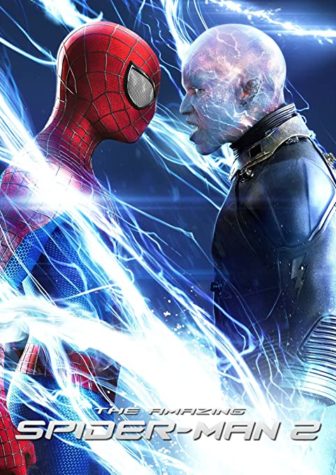 The Webb Films, released in 2012 and 2014 respectively, introduced audiences to the final two confirmed Sinister Six Villains, Lizard and Electro. "The Amazing Spider-Man" showcases Andrew Garfield as the new Peter Parker and the film's villain, Dr. Curtis Conners, played by Rhys Ifans, who turns into a lizard and almost dominates New York by creating an endless army of lizards. Jamie Foxx's blue Electro character introduced in "The Amazing Spider-Man 2", gets an upgrade in "No Way Home", as shown in the trailer.
Although the villains from Maguire and Garfield's Spider-Man films are confirmed to return in "No Way Home", the first two Spider-Man characters are only rumored to return and thus far have denied their possible appearance in the film.
When asked about the past Spidey's possible appearance, junior Emma-Sue Miller-Stewart, is unsure what to believe.
"I honestly don't know, it could be a mix of Marvel fans making assumptions (much like Wandavision and Mephisto), or they could be right," Miller-Stewart said. "Stuff like this with the MCU is very up in the air."
The most recent version of Spider-Man played by the MCU's Tom Holland was introduced in "Captain America: Civil War" as Peter Parker already bit by a spider and running around Queens dressed in a onesie fighting neighborhood crime.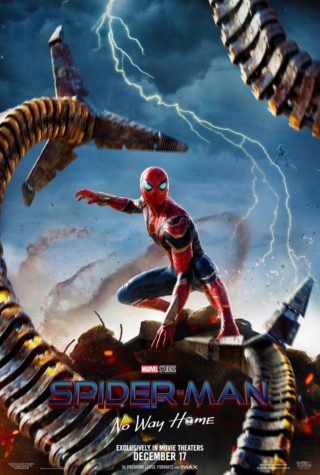 Holland's first solo film, "Spider-Man: Homecoming" followed shortly after where it introduced MCU fans to his version of Spider-Man and his two best friends: Ned and MJ, played by Jacob Batalon and Zendaya. "Avengers: Infinity War" and "Avengers: Endgame" solidified Holland's Parker into the MCU and officially initiated him into the Avengers. "Spider-Man: Far From Home" follows Parker reeling from Stark's death, being pressured into the newly vacant Iron-Man position, and dealing with fake (and eventually real) multiverse problems.
Huynh loves Maguire's version of Spider-Man, but believes Hollands's version of Peter Parker is better.
"I believe that the best Peter Parker is portrayed by Tom Holland," Huynh explained. "He excels at the acting and looks of Peter Parker, while also expressing the strain and dare I say it, responsibilities that are placed onto Peter."
"Doctor Strange" is another film from the Marvel universe that is worth a re-watch as Benedict Cumberbatch's character, Doctor Steven Strange, and his fellow master of the mystic arts Wong, will be crucial characters within the new film.
All the Spider-Man-centric films mentioned above can be found on various platforms including Disney+, Amazon Video, YouTube, and On Demand. Make sure to swing by your local theater to catch "Spider-Man: No Way Home" exclusively in theaters starting Dec. 17.
Leave a Comment
Your donation will support the student journalists of Wiregrass Ranch High School. Your contribution will allow us to purchase equipment and cover our annual website hosting costs.
About the Contributor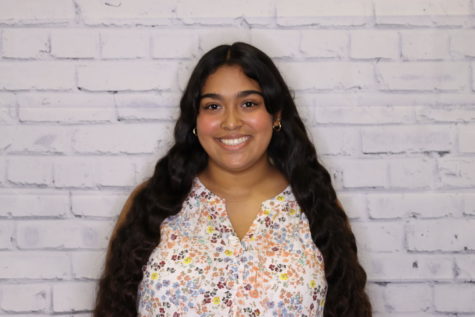 Alyssa Cortes, Editor-in-Chief
Alyssa is a senior at Wiregrass Ranch and this is her second year writing for The Stampede. She is the co-president/founder of Activism in Film Club,...