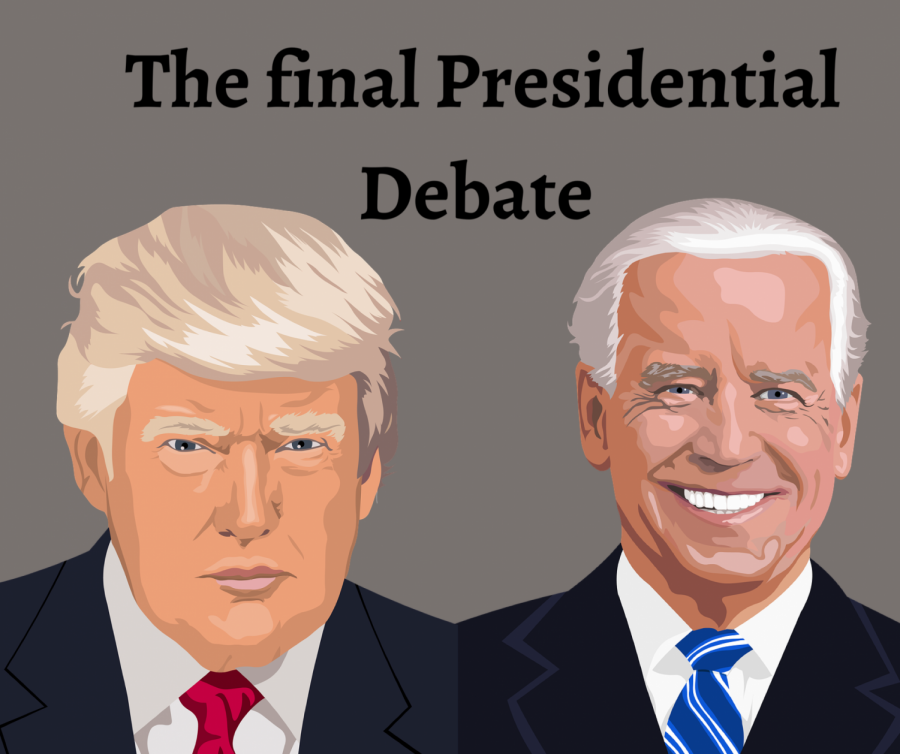 Creative Commons Illustration
With Election Day fast approaching, millions of Americans are gearing up to cast their vote on Nov 3. For some voters, this decision is not an easy one. Over 73 million people tuned in to watch the first Presidential debate on Sept 29, more than three times the amount of people who watched the 2020 NBA Finals. Despite the large turnout, many voters viewed the debate as unproductive and confusing. 
During the first debate, both of the Presidential candidates as well as the debate moderator interrupted each other numerous times. As a result, some felt more unsure of how they would cast their vote than they felt before watching the debate.
Since Sept 29, the climate of the Presidential Election has changed drastically. Three days after the debate, President Trump announced on Twitter he tested positive for Covid-19. After a brief hospitalization, the President held his first rally back on the campaign trail on Oct 10, just eight days after his initial diagnosis. 
The Commission on Presidential Debates responded to the President's diagnosis by announcing that the next debate, scheduled for Oct 15, would be virtual. President Trump rejected the proposed plan for virtual formatting, and instead, both candidates opted for individual town halls.
Last Thursday, President Trump and former Vice President Biden met for the second and final Presidential debate. The topics discussed included health care, immigration, and foreign interference in US Elections.
Wiregrass students reflected on the second debate via Instagram on The Stampede's story. A majority of students felt that this debate was more helpful than the first in allowing them to decide which candidate they would support in the upcoming election.
Students also believed that the debate formatting and organization were improved since the first debate. One of the changes made to the debate formatting by the Commission on Presidential Debates was the addition of muting capabilities on the candidates' microphones. While each candidate was using their two minutes of uninterrupted response time for a given question, the other candidate was unable to interrupt.
"I'm glad that they muted the mics so it was easy to hear what the candidates were saying," Junior Hannah Thomas said.
Though there are no additional Presidential or Vice Presidential debates before the 2020 Presidential Election, Americans are urged to continue to stay informed about the candidates and election before they cast their vote. Whether through mail-in ballots, early voting, or in-person voting on Nov 3, each American voter will directly influence the future of their nation with each ballot cast.