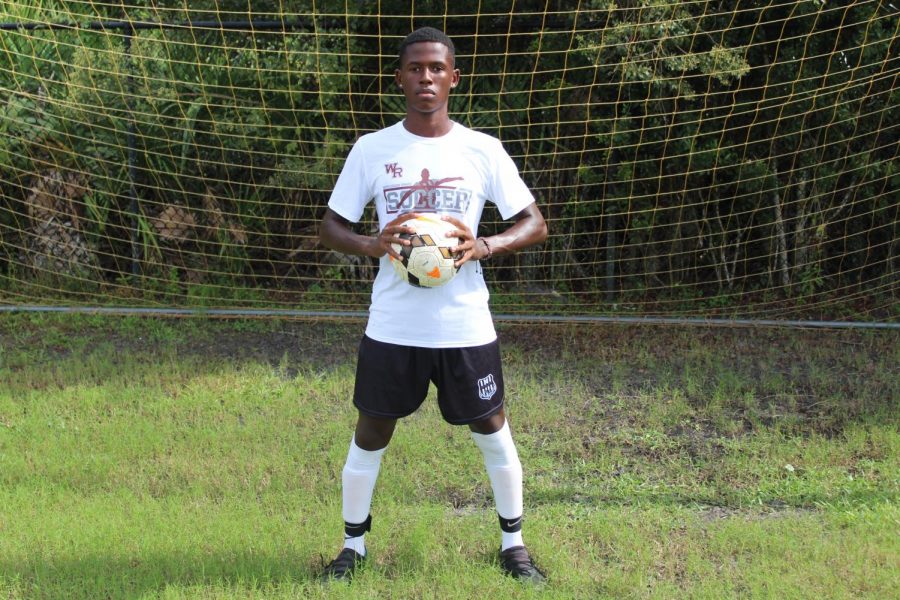 Hans Elmeus
Senior mid-fielder for the Bulls, Malcolm Lewis, has committed to the University of North Florida (UNF) to play D-1 soccer. Lewis has played varsity soccer for the Bulls all four years of his high school career and is a vital part of the team.
Lewis also plays for TBU (Tampa Bay United), a soccer club outside of the Bulls, where he received his offer to UNF. Lewis will be joining the UNF team alongside two of his current club teammates and re-joining two of his former teammates.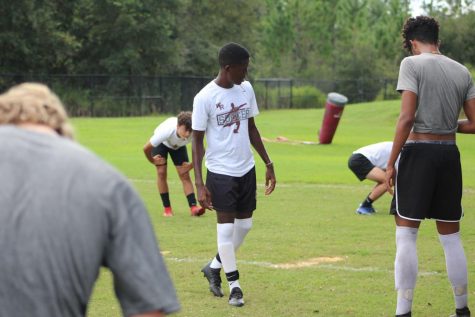 "UNF 's soccer program is based on hard work and that's what was most appealing to me," Lewis stated. "When I visited the college, the coaches and players made me feel welcomed."
Head coach for the Bulls soccer team, David Wilson, believes Lewis is a truly well-rounded player.
"It's not one specific thing; he is a leader, outstanding player, and has an amazing work ethic," Coach Wilson said.
Lewis's teammates echo Wilson's feelings about his attitude on the field.
"Malcolm is an amazing player on the field; he is very talented and hypes up others around him," Senior defensive mid-fielder Braeden Erdmann stated.
Lewis is a strong offensive player, scoring 49 goals in his high school career. Lewis also has been awarded "player of the game" eight times from 2016-2019, as stated on MaxPreps.
Since he was three-years-old, Lewis has wanted to play soccer professionally. Playing D-1 soccer in college, is a step closer to that dream.
"It feels surreal – I used to think about it and now it's actually happening," Lewis explained.