Dorien Green competes in FACA All Star Classic
Dorien Green is only the second player in Wiregrass Ranch history to play in the 64th annual FACA North-South game.
Dorien Green, a senior at Wiregrass Ranch, was selected to play in the 2018 Florida Athletic Coaches Association All Star Football Classic this past Saturday, December 15th, at the Villages High School.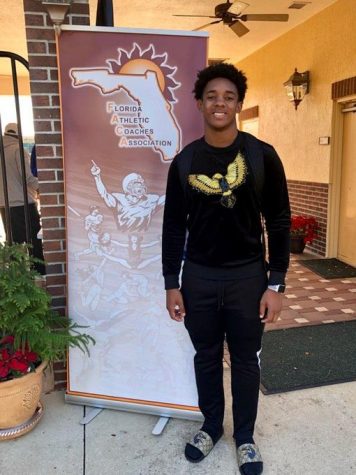 This is the 64th year of the annual FACA North-South game. All players in the game are chosen by a committee comprising the 12 districts in North Florida and 12 districts in South Florida. Three football players from each district are chosen to play.
Wiregrass Ranch football coach, Mark Kantor, has been a member of FACA for 27 years and is the current coordinator for the 10th district in the North (Pasco and Hernando). Green is only the second player to be chosen for this game in Wiregrass Ranch history, following Ryan Scamardo in 2016.
"We watched him throughout the year and he was pretty physical," stated Kantor. "They are not going to just let guys slack. You are talking about Lamar Jackson, who played in this game, Deion Sanders, the Griffen twins that play with the Seahawks. A lot of big time people play in this game."
Green's love for football began in the 4th grade when he started playing football with his friends. Green has played Varsity football for the Bulls since his sophomore year, playing on both sides of the field, as a wide receiver and a safety. Green is known for his aggressive hitting and great ability to cover the ball in the air, along with his positive attitude on and off the field.
"Dorien has been a big impact on the team because he has been a good leader and he motivates people to be better and as for me, he is a great friend and he's one of the funniest people I know, and I know that he has my back just like I got his," senior teammate Kasean Ridgel explained.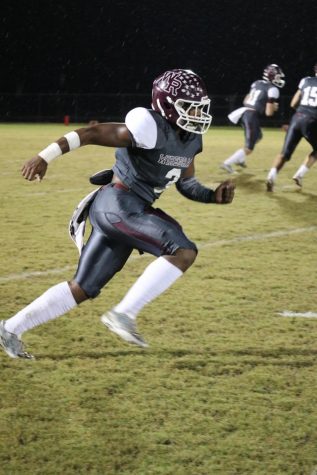 Saturday's game gave a chance for Florida's best high school athletes to showcase their talent in football. The North All-Stars beat the South All-Stars 27-16 in a close match-up. It was the North All-Star's defense that really helped the team clinch the win, forcing four turnovers during the game.
"Playing against the best athletes in the state and competing in that environment really gives you a look at what college is going to be like from practice to the schedule and the game, it just gave me such a good feeling," Green explained.
Green has already received numerous offers form Division 1 and Division 2 schools like Northern Illinois and Wayne State, but playing in the North-South All Star Classic has allowed Green to appreciate the impact of this game on his future.
"Playing in a game like this where my name will forever be listed along with the greats of the sport is such a surreal feeling really," Green said.
Leave a Comment
Your donation will support the student journalists of Wiregrass Ranch High School. Your contribution will allow us to purchase equipment and cover our annual website hosting costs.
About the Contributor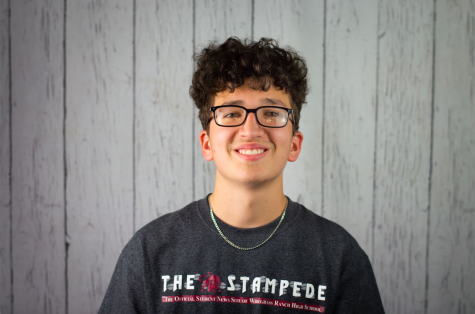 Philip Carvalho, Sports Editor
Philip Carvalho is a senior at Wiregrass Ranch, and it is his second year writing for The Stampede. He is the secretary for the National Honor Society...