Mid90s is a nostalgic skate punk experience everyone should see
A heartwarming skateboarding experience that brings you back to the old days.
From the beautiful writing and directing of Jonah Hill comes one of the best movies of 2018. Set in sunny Los Angeles, Mid90s tells a coming-of-age tale of thirteen-year-old Stevie, played by Sunny Suljic. The preteen actively deals with a troubled home of domestic abuse, and is looking for any way to escape his situation when the most unlikely group decides to take him under their wing.
A rag-tag group of borderline homeless skateboarders choose to take Stevie in as one of their own, teaching him the ropes in the most street way possible. Each skater in the group provides a figure that Stevie doesn't have in his home and he looks to them to teach him the real way to live. For example, Ray (played by famous skater Na-Kel Smith) provides an outlet for Stevie to talk about his inner feelings.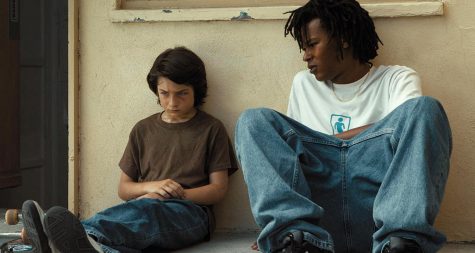 The best aspect of this film is its impressive depiction of the 90's aesthetic. You can see this in the way characters dress, interact, and especially in the soundtrack. Filled with 90's artists like Wu Tang Clan and A Tribe Called Quest, this movie invokes a sense of nostalgia in all who watch it. The movie was embraced by critics for its ability to capture the time period so well.
Richard Roeper of the Chicago Suntimes said, "For most of the ride, Mid90s feels like an accurate time capsule – and a relatable journey even if you've never been on a skateboard in your life."
Jonah Hill wanted to make this a film that captures the aspect of growing up and getting out of your comfort zone because its exactly what he had to do to create this film. Hill said he was inspired by "The Simpsons" and in his life wrote over 100 full length scripts of the show.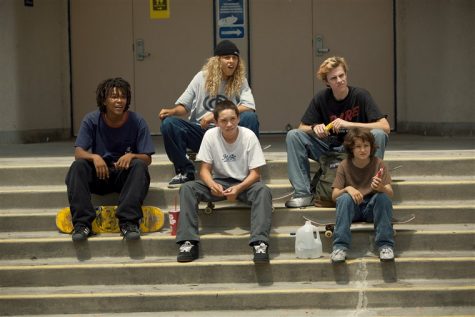 At its heart, this movie is really a coming-of-age marvel. The film thrives primarily in its character development; you get to know each member of the group very intimately, and see what each of them teach Stevie in the long run. The way the viewer gets to see Stevie grow up parallels his progression in skateboarding. In the beginning, Stevie is lost morally and can't even begin to ride a skateboard; by the end, the kid is carving empty swimming pools with a newfound life philosophy.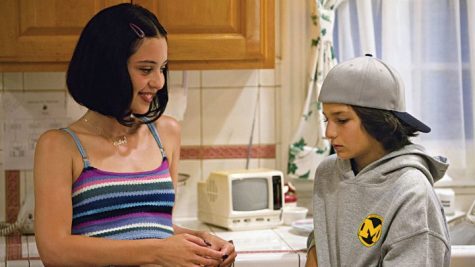 Overall, this movie is one of this year's must-sees. The beauty of this film is that, even if you've never skated before, you can still enjoy this movie. Everybody knows the universal feeling of abandonment, a concept this film really drives home. It's the comeback that matters, and at the end of the day, this movie can be summed up with its own catchphrase: Fall. Get back up.
Leave a Comment
Your donation will support the student journalists of Wiregrass Ranch High School. Your contribution will allow us to purchase equipment and cover our annual website hosting costs.
About the Contributor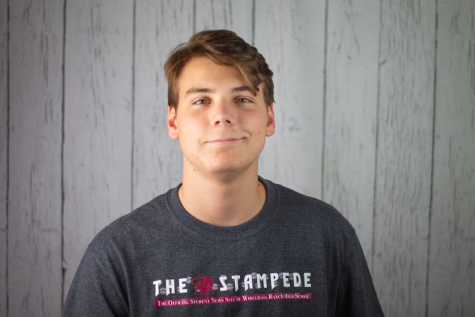 Nathan Thayer, Writer
Nathan Thayer is a senior at Wiregrass Ranch and this is his first year writing for The Stampede. He is a member of the class of 2019 club and plays lacrosse...