Senior parking spot painting at the Ranch
September 13, 2018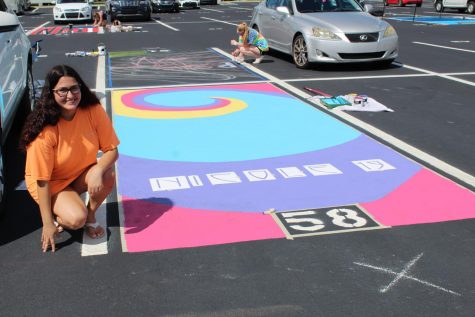 A new opportunity was offered to seniors this year at the Ranch that allowed them to paint their parking spaces in the student parking lot.
The cost was $20 for senior students to paint their parking spot. This money is being used for the care of the parking lot, since the parking lot was re-done this past summer. In order to customize their own spots, seniors were required to roughly draw on paper what they wished to paint and submit it for approval by administration.
Approximately 50 applications were submitted and approved. This past Saturday, September 8th, students were allowed on campus from 8am to 12pm to paint their spots.
"It's going great. The kids are working really hard, their designs are absolutely amazing, and I'm excited to see them when they're done," said Assistant Principal Christy Rankin.
Parking spot designs varied from person to person, and no two looked the same.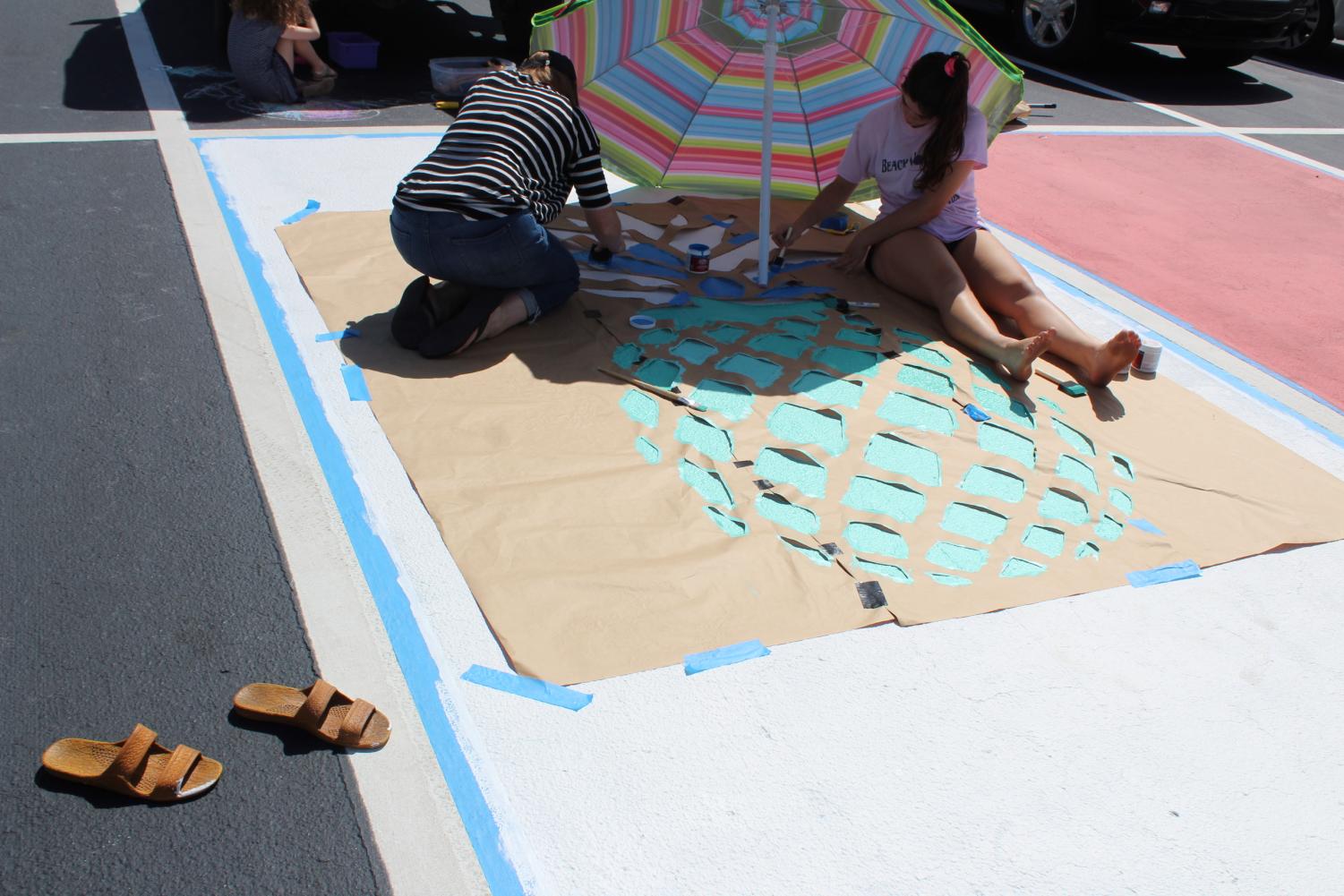 "My plan is to do black and white stripes with red writing. In the middle, I want to put a large 'M', and in the top left draw 'UTampa' because that's where I'm going to go for college. Then in the bottom right, put '2019'," said Miranda Perez. 
Simone Billington wrote "Good Vibes Only," on her parking space.
"I just kind of wanted it to be colorful and fun. Something that kind of represents me," Billington explained.
Alexis Pryor had her mom help her paint her spot on Saturday.
"I'm doing a pineapple. I just think it looks cool and will look good with my car," Pryor said.  
Junior Jenna Kiley is hoping this tradition continues next year. 
"I like that seniors have something special just for them and it really gets to show their creativity," Kiley explained. "I can't wait to paint my spot next school year."